The first markets to rebound after the pandemic-related shutdowns were warm weather states and vacation destinations near urban centers. These were the places that city dwellers went to escape the confines of quarantines.
While eager leisure travelers begin to check-in once again, urban hotels are still missing two key cohort: corporate transient and corporate group.
To make the best of this dynamic situation, here are our recommended tactics for maximizing the rebound. While we can't make up all of the lost ground from the past 18 months, we can most certainly maximize opportunities for our hotels during the rebound. And that includes attracting business travelers and groups — read on for our tips on enticing the return of these important segments.
Flexibility is Paramount
While many are still hesitant to travel, flexibility is going to be of the utmost importance. In fact, 7 in 10 consumers would feel more confident traveling in the next 12 months if offered relaxed cancellation and rebooking policies. The other major shift in behavior during the rebound has been shorter booking windows. That circles back to the flexibility issue: travelers are less willing to book further out because there's still uncertainty around travel restrictions – and whether or not they'll feel safe on the road.
It's no surprise that safety remains a top priority for the vast majority of travelers. When it comes to making accommodation decisions, 8 in 10 travelers say that the implemented hygiene procedures will be top-of-mind. Between flexibility, shorter booking windows and a focus on safety, we expect these trends to extend through the rest of 2021.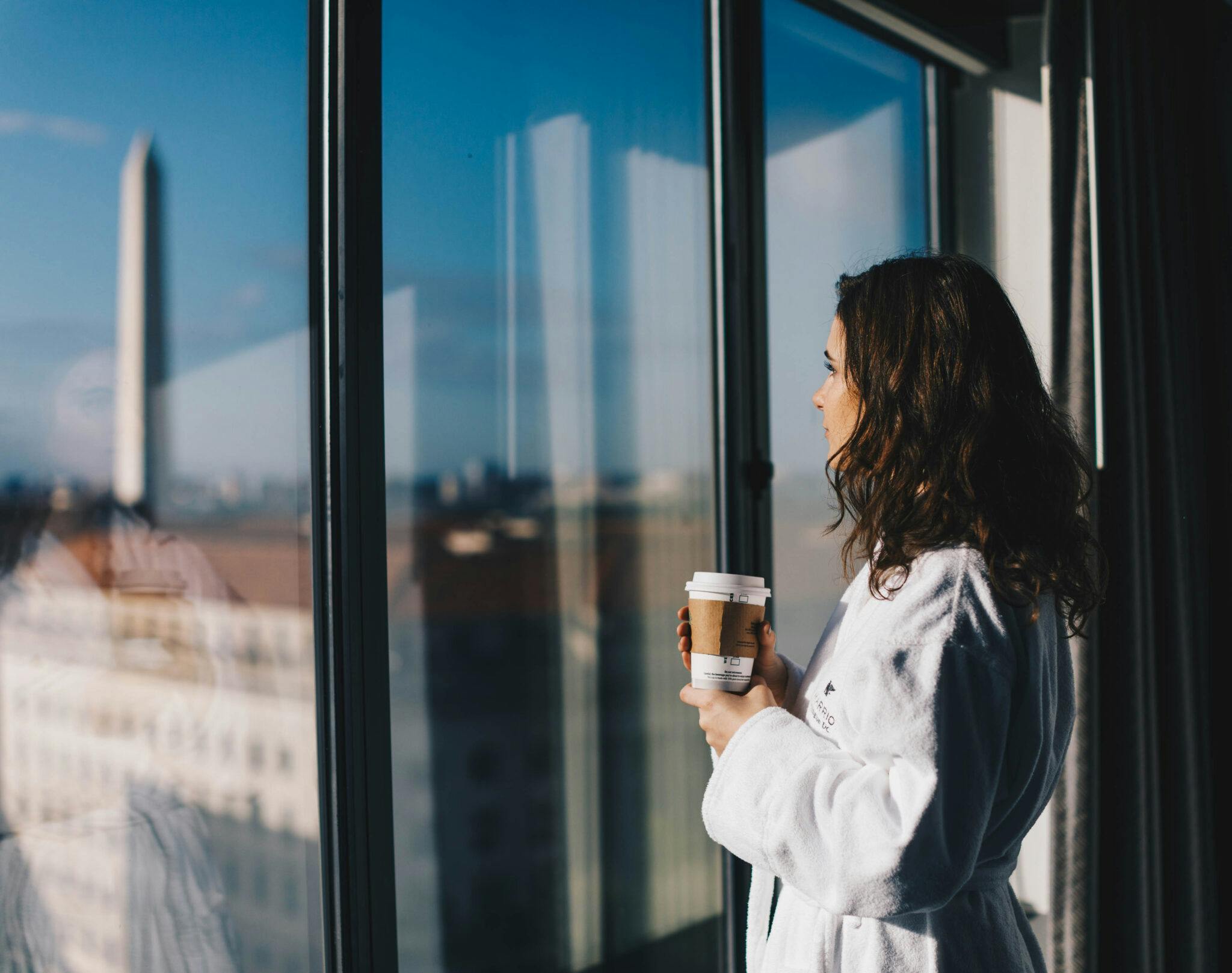 Shift Your Social Strategy
Corporate travel is slowly resuming. Even so, it's not readily apparent what changes, if any, will reshape that business travel landscape. Will there be less travel overall, as the pandemic revealed that some meetings could be done virtually? Or will there be a rush back to face-to-face as a reaction to 18 months of virtual-only? Also, will hybrid work actually lead to more small-to-medium sized meetings, as distributed teams meet once a quarter to collaborate, connect and plan for the quarter ahead?
In light of these unanswered questions, we recommend shifting your social media segmentation as follows:
From corporate group to micro meetings/events, with a focus on companies within reasonable travel distances from your hotel.
From corporate transient to bleisure and leisure. The leisure guest is already returning in droves, so keep them firmly in your focus as you ramp up social.
From corporate targets to couples, friends and families, especially millennials and those in drive markets.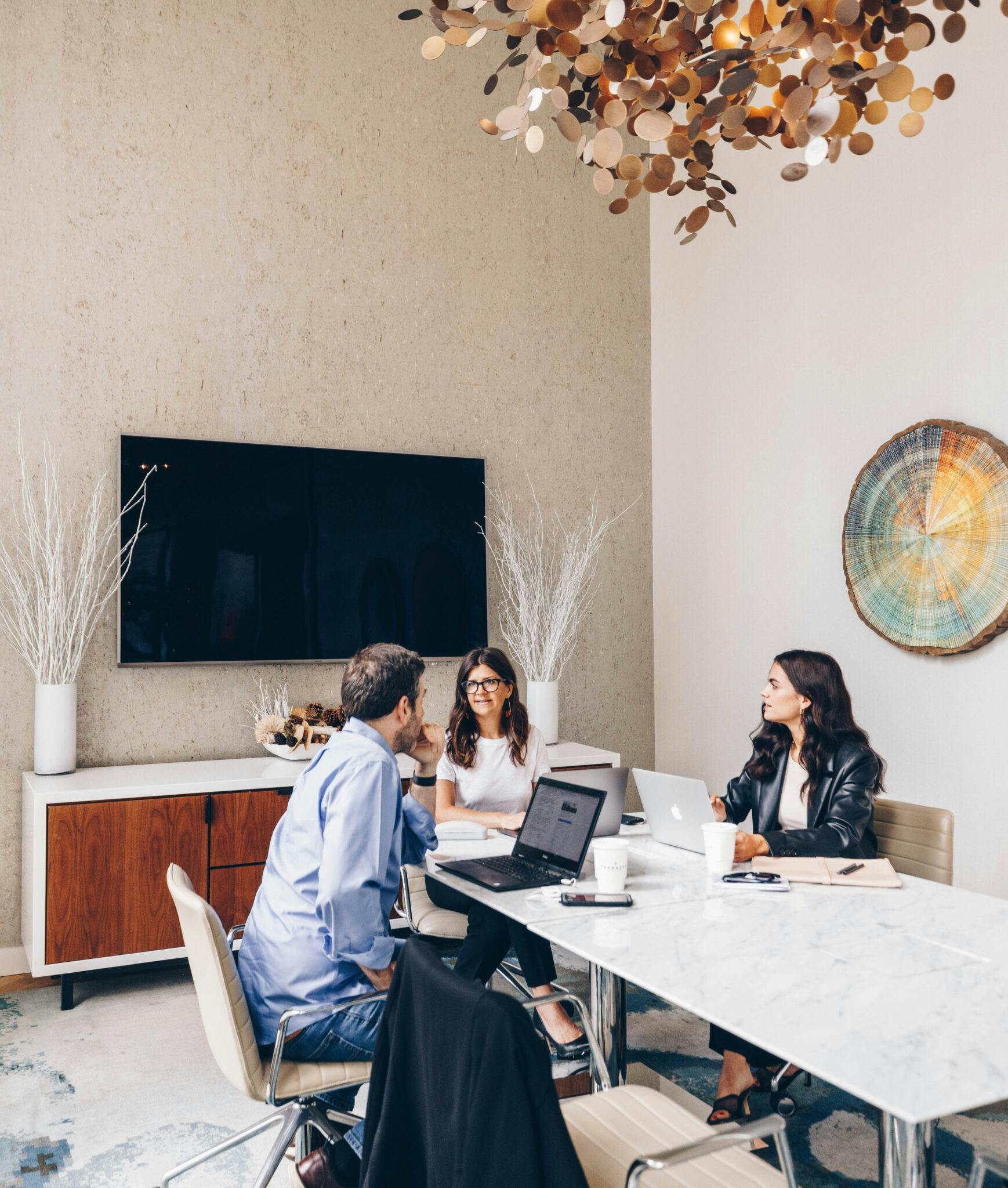 Refresh Your Content
Given the unique traits of urban recovery, it's also recommended to refresh your content. With a new subset of guests to attract, your content may need to adjust to the new guest expectations and behaviors.
When refreshing your content, take the opportunity to commit to diversity and inclusion. Audiences who see themselves represented create a more positive connection to that brand; marketing with progressive messaging has proved 25% more effective across demographics
You'll also want to experiment with content beyond static images that reflect platform priorities. For instance, video reigns supreme on nearly every social platform. Some, like TikTok, are focused exclusively on short-form video. Others, like Instagram, blend content types.
Here are a few other considerations for your content mix:
IG Guides: Guides can be a valuable tool for brands. A guide can include additional context to existing posts, repurpose past marketing content,
IG Places: With the location-based Places format, travel brands have an opportunity to reach and inspire new audiences through inclusion within user-curated trip itineraries and bucket lists.
IG Reels: Reels offers an opportunity to be discovered by large targeted audiences across Instagram. Travel brands can easily place relevant content in front of those seeking inspiration and should consider testing Reels within their content mix.
Twitter Spaces/Clubhouse: Audio is coming into its own as a content type. While it's not easy to do this continually, see where your brand can participate in relevant conversations and get in front of this new crop of content creators and influencers.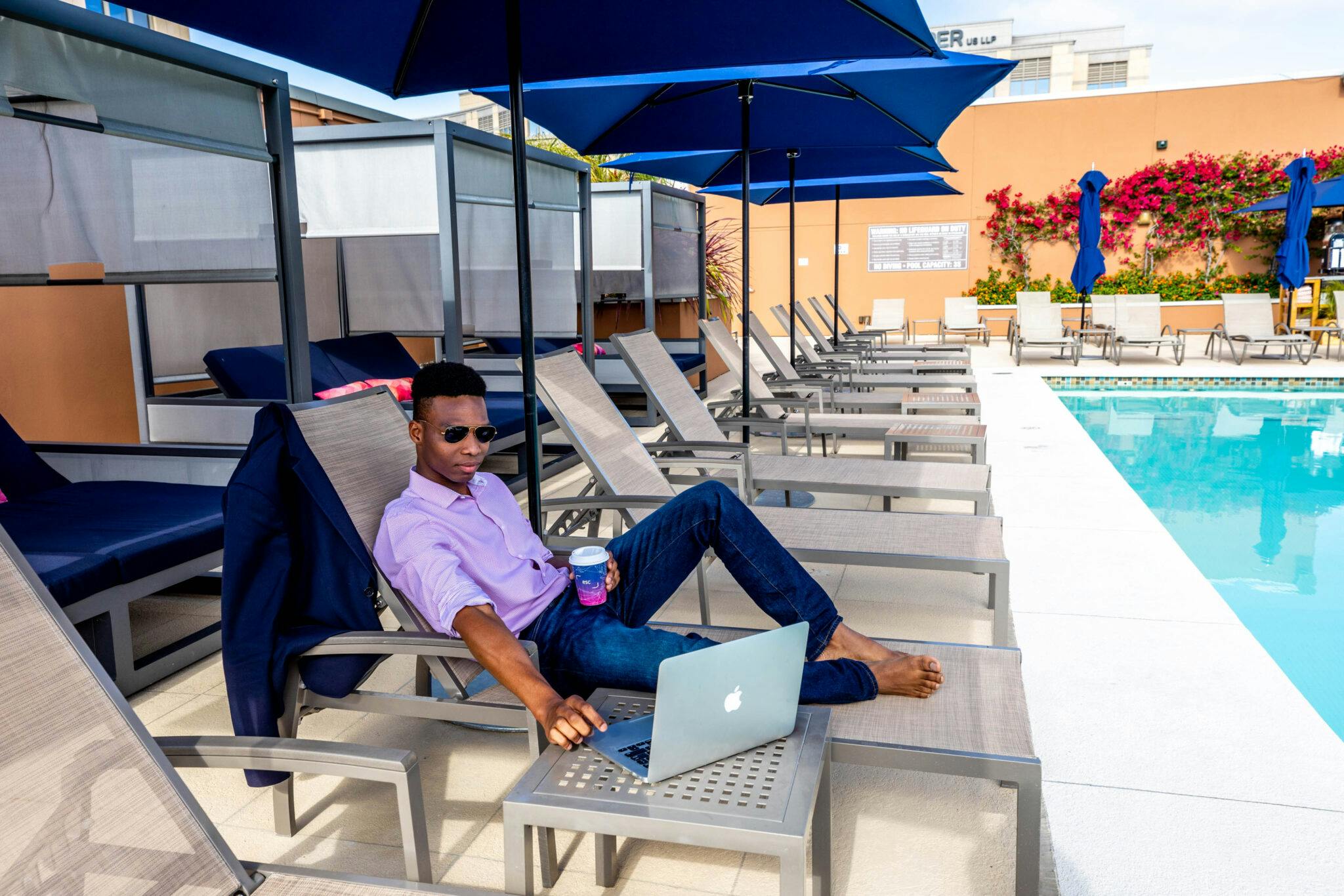 Tap Into Small Moments Through Social Listening
Demand generation during unpredictable times requires finesse. You've got to dig deep to tap new opportunities on social. That way, while demand rebuilds from some of your key business and meetings segments, you'll attract new audiences.
During the pandemic, it was all about empathy and listening. You had to maintain a direct connection to your community. Social listening and 1:1 engagement will remain paramount for brands in 2021. After all, to truly understand concerns and support your guests, you need to support them in real-time.
As you navigate recovery, seize on small, everyday interactions as opportunities to attract new guests. Whether that's responding to every online review, responding to public tweets with destination tips or supporting an on-property guest with rapid social media response times, use your social tools to signal your guest-centricity. Those hotels that win these small moments will see greater mindshare – and a faster path to recovery.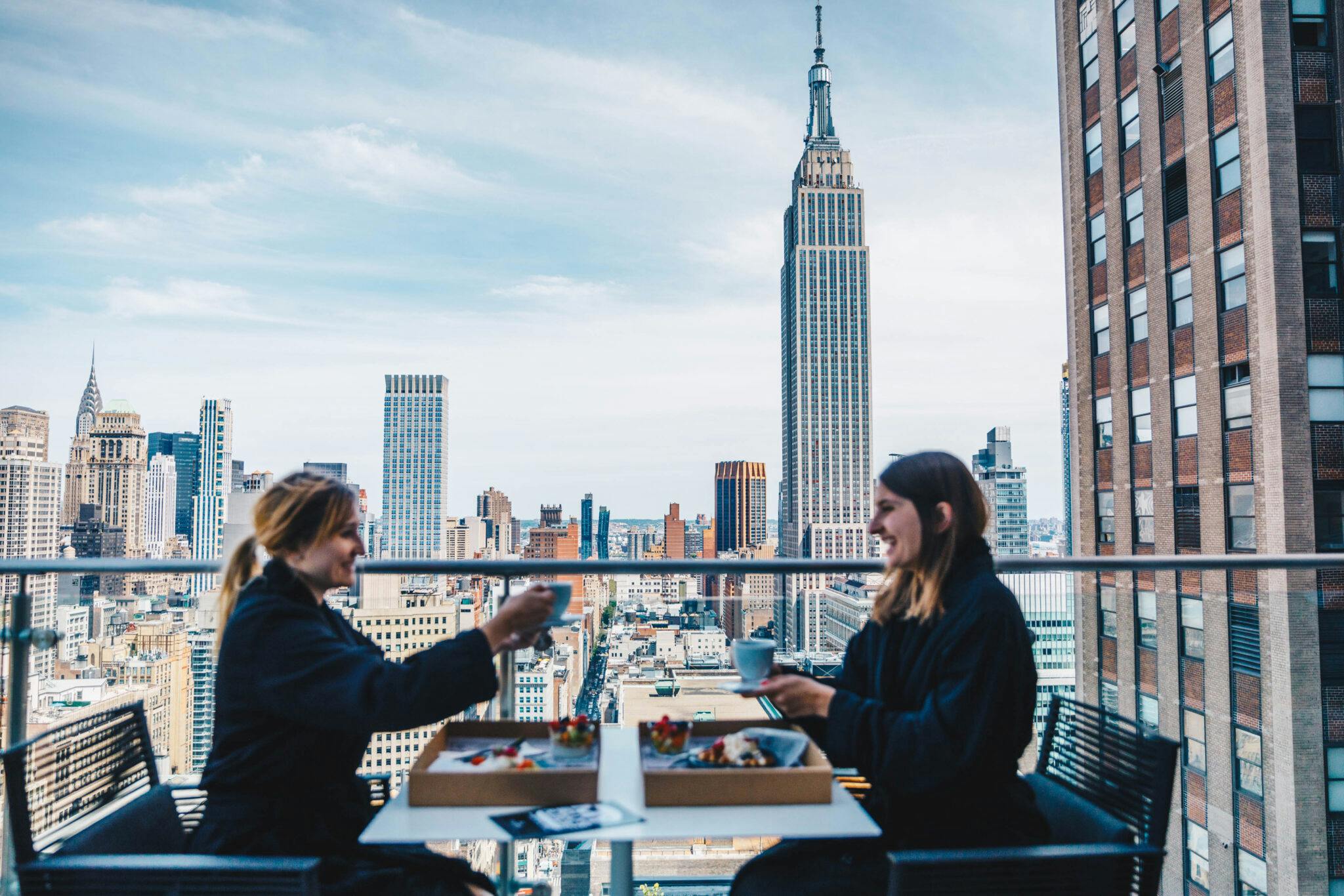 Rebuild Momentum
Navigating recovery means deepening your focus on creative content that appeals to your target audiences. The following tactics give you a leg-up when reaching out to new and existing audiences, such as past guests:
Special offers for locals. Locals are a fantastic source of business. They don't have to travel far and will appreciate your hotel's amenities. Craft locals-only offers for staycations, weekend escapes and "work from hotel" workations.
Unique partnerships. Partnering with a local business or other brands can be a great way to introduce your hotel to a new audience. Could you work with a local fitness instructor to livestream classes from your lawn, gym or pool? Get creative.
Contests and giveaways. There's a reason why contest and giveaways are common on social media: they work. Especially if you can build a prize package that includes more than just your hotel! It can build buzz for an extremely low cost.
Influencers. A solid influencer marketing strategy puts your hotel in the spotlight among a targeted community of engaged followers. As you seek out influencers that align with your brand, look for a diversity of voices that showcase a variety of your hotel's best traits.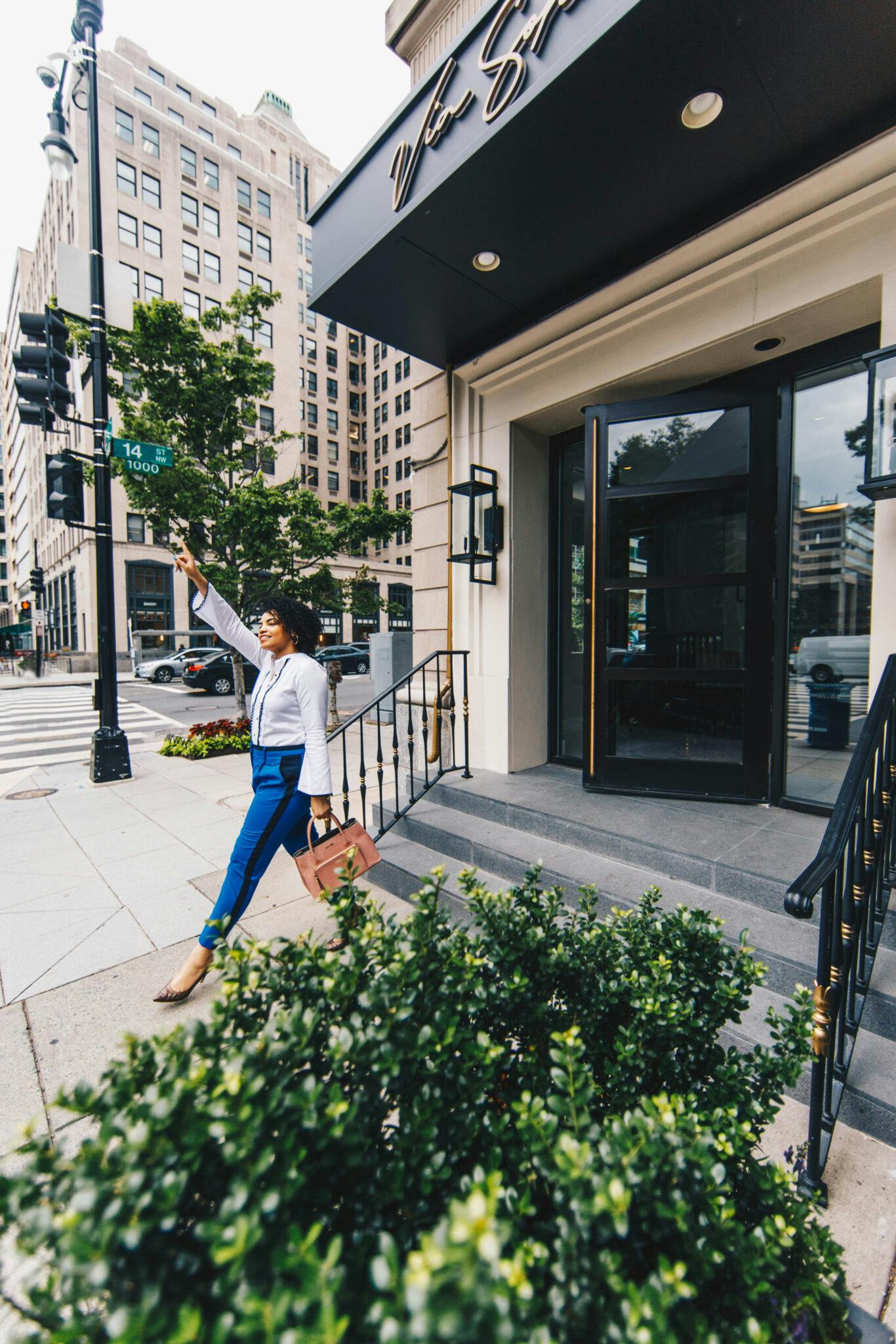 Measuring Success
As always, rely on your real-time metrics to measure success. As you monitor which copy, creative, visuals and content types work well for your target audiences, you can improve incrementally. These are a few metrics that equate to success:
Engagement. It's a win every time someone likes your content, leaves a comment, shares a story or otherwise engages with your brand. The better you are at creating content that actually makes an impact, the more engagement you'll attract. That leads to a deeper relationship that's ultimately valuable to your hotel.
Intent. Not all engagement is created equally. Some of the most valuable actions are the ones with high intent, such as shares and saves. These engagements are valuable, as they signal affinity and intent – and can lead to conversion-oriented interactions.
Growth. A growing community of followers is an indicator of good content, natural interest and brand advocacy. Just don't fall into the vanity trap — the goal isn't big numbers, it's high engagement. So look not just for more followers but more quality followers that engage with your brand.
ROI. Tracking conversions is the path to knowing your true ROI. One way to see what works is to use promo codes. So that would be adding a redemption code within your ad creative, as well as giving a unique code to each influencer. Your other main tools to assign conversion values to campaigns are UTMs and the appropriate tracking pixels from your website analytics tool, as well as Facebook, Twitter, Pinterest and any others. With these pixels, you'll have a better idea of how well your organic and paid traffic convert to bookings.
Looking Ahead
To rebuild momentum – and ensure that you're getting sufficient returns on your social media investments – you've got to develop a cohesive strategy to capture your piece of the pie.
After implementing these tactics, you'll be well-positioned to manage the unique challenges facing urban properties on their journey to recovery. It's not going to be easy, and progress will likely be uneven. But hospitality's unique ability to connect colleagues, provide escape and offer relaxation remains a core skillset unmatched by any other industry.