Time to Tee Off
The game of golf resort marketing is much like the game of golf itself. There is a lot of ground to cover and a couple of key strategies to keep in mind. Let's break it down the way a golfer would look at a course: The Long Game, The Short Game, and Putting the Ball in the Hole.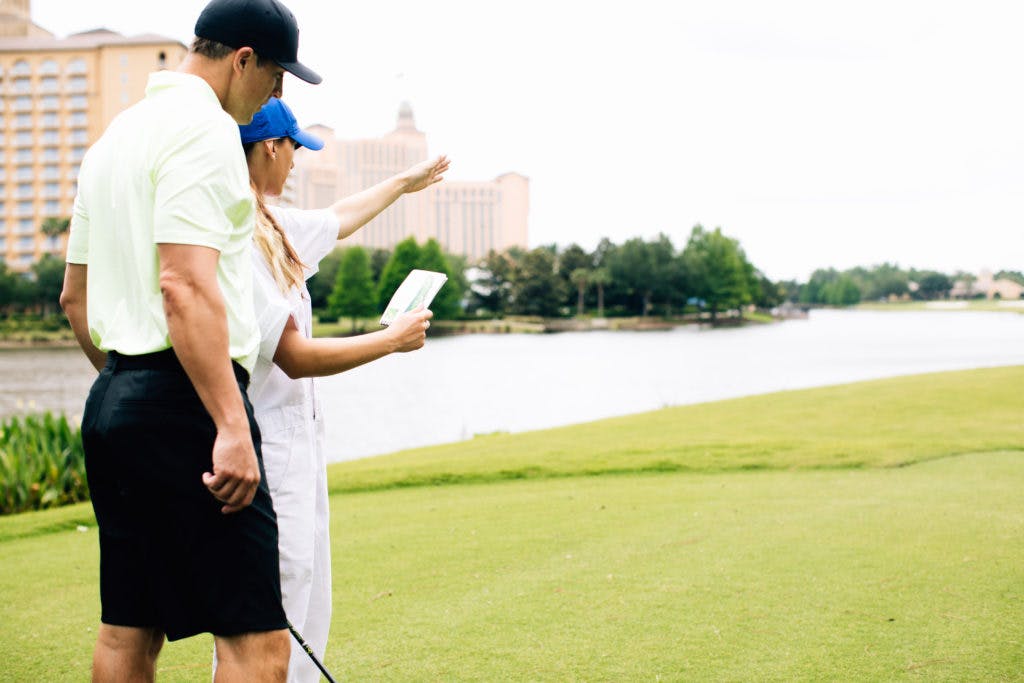 First, there's the long game. This is when you are farthest from the hole, or in this case, a booking. The long game involves the year-round effort to keep your resort top-of-mind. This includes off-season work to, yes, promote golf but also to provide insights into all-resort amenities. In fact, we recommend only sharing a couple of golf-centric posts each month from the resort in your social media mix. (We'll talk about how to amplify the golf shots below.)
Golfers may be making plans for their vacation weeks or months in advance. Keep your resort in the forefront by continuing to use social media in the off-season. For example, if you offer spa services, people can book year-round. Places that offer good golf also frequently talk about pool weather, beach weather, and ocean weather.
The Long Game in Golf Resort marketing includes reaching out to a growing and diverse audience. According to statistics from the National Golf Foundation, 17.8 million people who didn't play golf in 2021 said they are "very interested" in playing golf on a golf course. About half of these people are golfers who have lapsed. The other half are people who have never played. That's a huge market to tap into. The classic older and affluent demographic for golfers has greatly evolved. And the younger generation of golfers loves their social media for dreaming, researching, and ultimately booking. Don't leave a hole in your golf resort social media plan!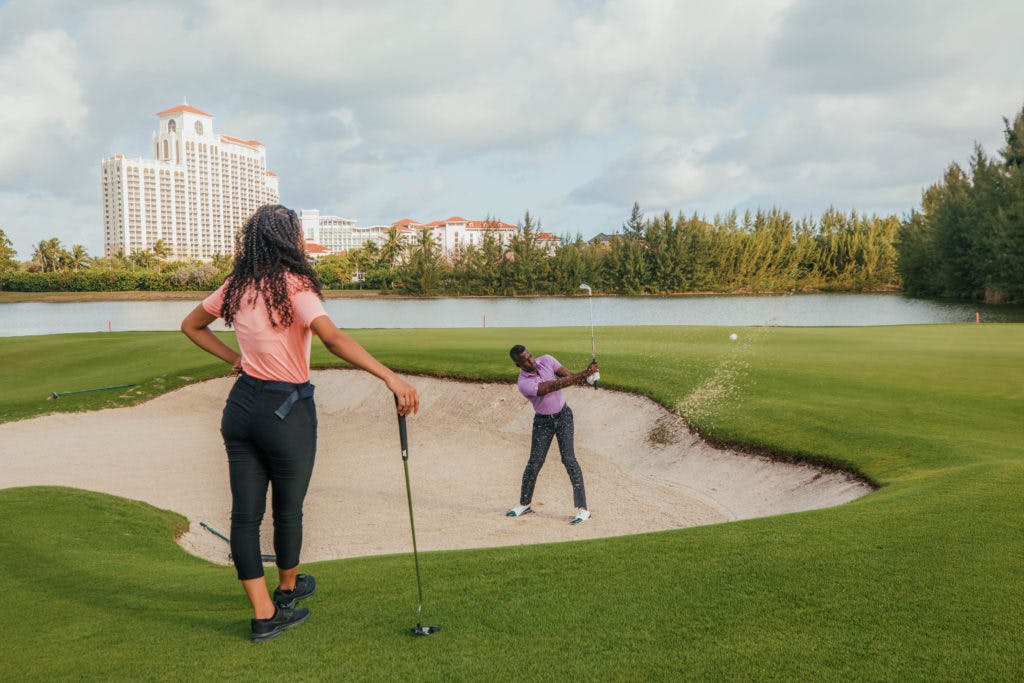 Know Where Your Audience Hangs Out on Social Media. Golfers can be active on social media, but the platforms where they're most active can depend on different demographics. Instagram is definitely a top focus on social media to reach a wide audience of golfers. Younger golfers may use TikTok, while seniors may be more active on Facebook. And this knowledge of the audience and their behavior leads us to the next section: The Short Game.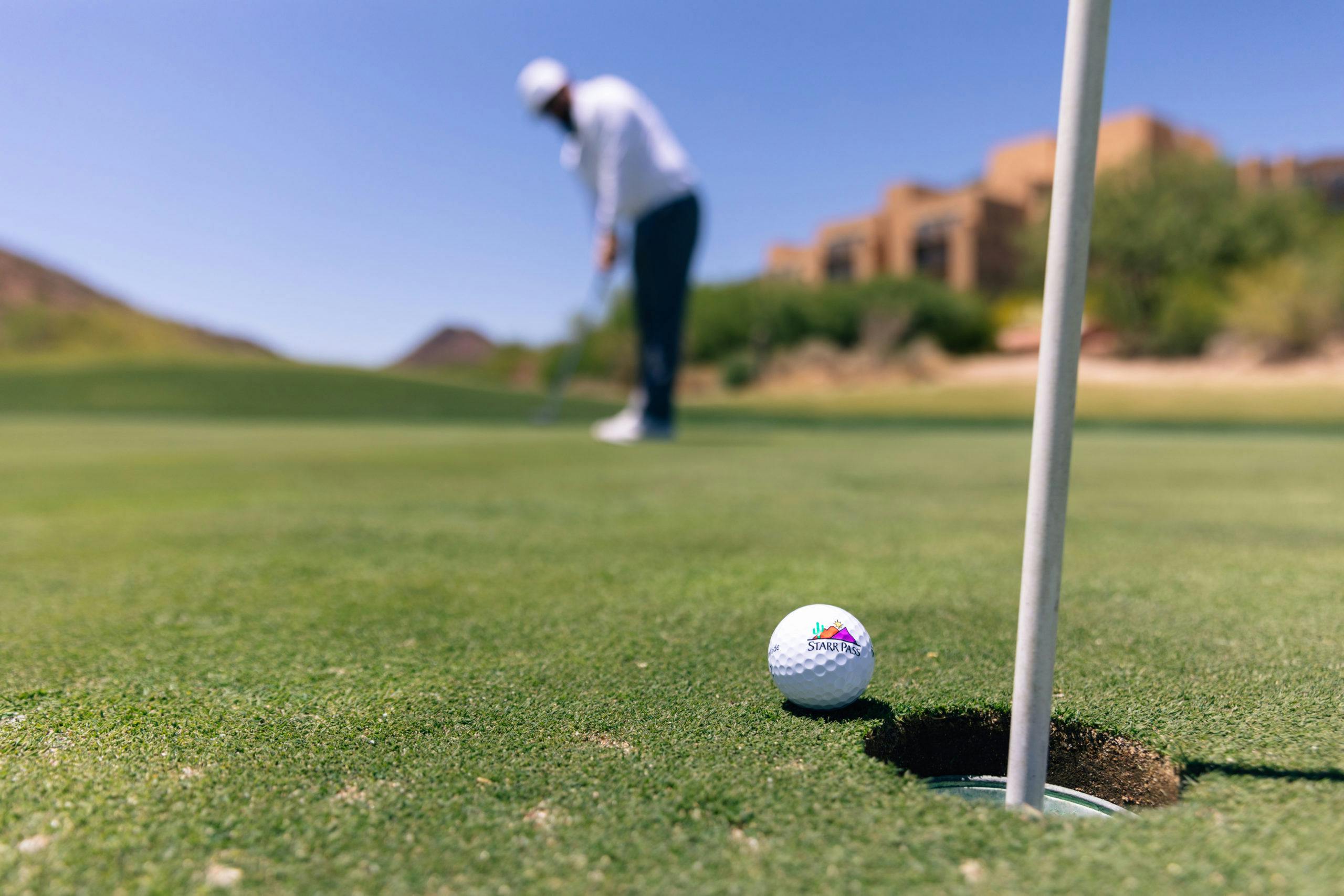 Every Short Game Expert Has a Secret Club in The Bag. In golf, the Short Game comes into play when you are approaching the green–but not on it. In hotel language, this is when Shoulder Season and In-Season marketing comes into play. In golf and marketing, the skills needed for the short game are more finesse-related due to the need for accuracy.
Now, about that secret club for marketers. It's all about learning how to leverage what golfers already do and help them authentically promote your resort. We talked about how golfers tend to be very engaged on social media. Digging deeper, we analyzed that activity and discovered that our top-performing posts are scenic locations showing off the resort or destination. Additionally, we know that golfers are loyal. Once they locate courses they like, they're more likely to share their scenes from the course and engage with photos of the course.
As we said earlier, Instagram is definitely a top focus on social media to reach golfers. Additionally, we noticed that while men in this age range (25 – 65) don't all post on social media, they're much more likely to post a photo of a golf course than anything on vacation. To take advantage of this, we recommend engaging with users who tag the golf course location. Ask your golfers to tag the location to share with their friends. And remember that not all golfers enjoy being part of an online community, so focus on users who are already sharing photos on social media. Understanding how golfers interact with social media can help you promote your resort in the best light–especially in the Short Game of shoulder and in-season marketing.
One More Thing on The Short Game. While we recommend that you capture User Generated Content from golfers, please remember that Golf club management always wants to showcase their courses in the best light. That means screening for high-quality imagery and videography is a priority. Also, when sourcing UGC, we look for imagery and videos that speak to both the grounds of the course and the overall experience. Are users enjoying a "guys trip" or out on the course with their spouse? Are there users showcasing golfing with their kids? We love to speak about all types of experiences that can be had on the course–and off. The kinds of trips your best customers take will give you clues as to how to Put the Ball in the Hole for ongoing success.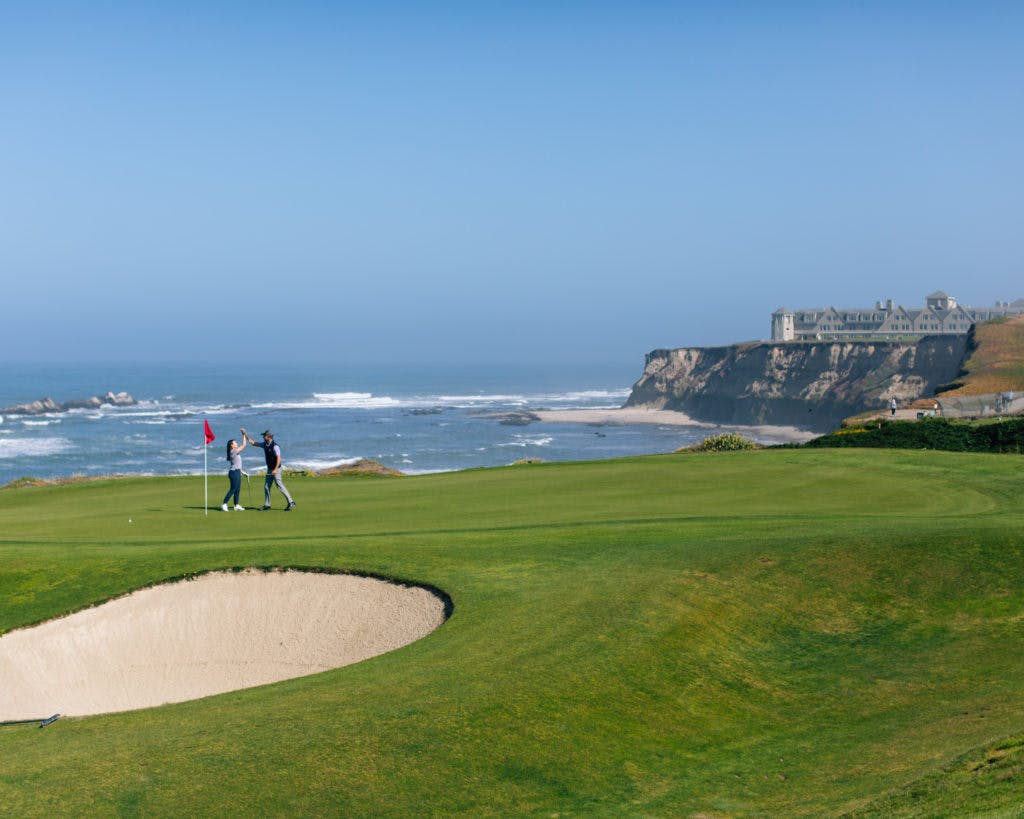 Putting the Ball in the Hole with Booking Packages. Golfers have a saying: "Drive for show and Putt for dough". This adage is just as true for the golf resort marketer. Once the long game of dreaming and the short game of researching are complete, the golfer needs a reason to book.
Clearly, if the resort has unique golf offerings (free golf with resort fee, discounted tee-times for resort members, popular tournaments hosted on-site), BCV recommends including those talking points regularly to set the course apart from competitors.
Our research also shows that people are looking at the property and the amenities often before they look at the course. Unless it is truly a big-name course, the overall resort is more of a draw than just the sport. With this in mind, offering a golf package tied to the property makes a lot of sense.
There are a variety of unique selling strategies on social that help reach golfers on social media:
Highly targeted advertising to locals and competitive markets, utilizing location and interest-based targeting. For example, resorts trying to sell local memberships can choose specific zip codes and users interested in golf keywords.
Host golf influencers to increase exposure and garner content for the resort. Additionally, resorts can set up long-term partnerships with local or drive-market golf influencers to add more life to what's typically a one-off campaign.
Golf Marketing Tip: When influencers tag a photo, let them know you saw it. If you like, you can send them amenities, treat them to a round of golf, or otherwise encourage them to share more.
Join the conversation on social media around 'golf holidays' to reach your target demographic and get new eyes on your content. August is National Golf Month. October 4 is National Golf Lovers Day. The GCSAA celebrated National Golf Day on May 10-11, 2022. If there are golf tournaments in your area, use those dates to be part of the conversation when golf is trending.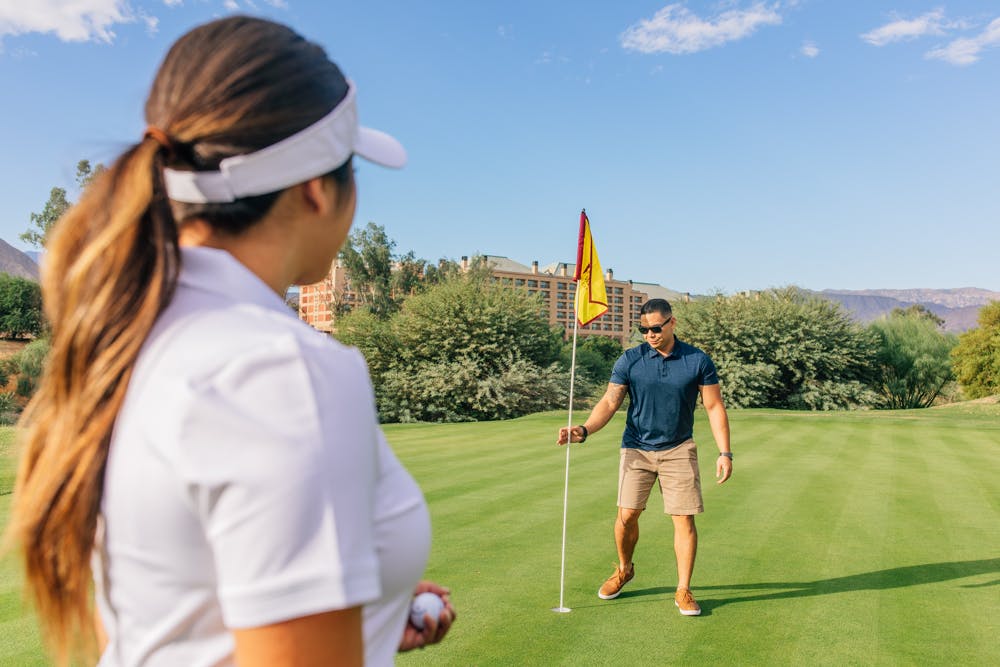 The Clubs in Your Marketing Bag. Finally, now that you have the Long Game, Short Game and Putting the Ball in the Hole covered, let's check the clubs (or strategies) in your marketing bag. Each strategy leverages a different part of the game.
Audience Targeting
UGC
Influencers
Contests
Promotions
Social Media Holidays
Trending Golf Tournaments
Resort Non-Golf Amenities
Now you're ready to have a great all-season round.
Check Out Some Golf Resorts We Really Love!