Labor Day is traditionally an occasion to travel. It signals the end of the summer and the start of the school year, offering one final long weekend to escape before hectic schedules start and winter holidays begin to take prominence.
Last year, Labor Day travel broke passenger records at airports nationwide as we witnessed consumers itching to get away after many months spent in lockdown. This year's holiday weekend is expected to follow a similar trend, likely to be one of the busiest weekends within the travel recovery stage to-date. Pending a return to specific safety procedures and mandates surrounding the Delta variant, travelers are still expected to take part in the desire for a weekend-long getaway or staycation – creating the opportunity for marketers to impact purchase decisions through targeted and timely social campaigns.
At BCV, we have been tracking recovery trends that have long pointed to the autumn of 2021 as being the full return of confident travel. Labor Day weekend is presently being looked at by many as the push into this new travel landscape, making it vital for travel brands to continue building their strategic marketing plans in order to capture the attention and potential business of travelers now and into the fall. As we await how the virus variant will impact these predictions, it is still smart for brands to instill social media strategies that intersect online consumers seeking last-minute deals, trip inspiration, and up-to-date safety information.
Here are BCV's top tips for hotels and resorts looking to increase online awareness leading into the holiday weekend and beyond.
Appeal to the Last Minute Mindset
Last minute travel planning is common for those wanting to make the long weekend into a memorable one, and perhaps to avoid the hustle and bustle that surrounds typical holiday celebrations.
According to an Inmar Intelligence report, the majority of Americans wait until the days leading into the weekend to shop for traditional Labor Day goods such as cooking supplies and grilling gear. For those seeking to avoid the stress associated with planning and hosting a barbecue, an easy-to-plan trip may be a source of escape.
Ease Minds. Try to encourage these last-minute decision makers by easing their mind through relaxation and the promise of simplicity.
Incorporate Keywords. Producing targeted campaigns that incorporate these sentiments through keywords and visual aesthetics could be key for driving purchase. Include staycation packages, spa and wellness promotions, and family activity amenities to highlight your property as a refuge from the typical traditions, and to help travelers to truly be able to enjoy their time together.
Tap into Platform Behaviors. Targeting audiences across social platforms that reach specific audiences, such as younger parents, is a great way to place messaging in front of those with an escape mindset.
Place Messaging with Programmatic. Developing a programmatic ad campaign can effectively drive awareness through those seeking specific keywords online, by placing your property's ad messaging in front of those searching for "last minute getaways in (your city here)".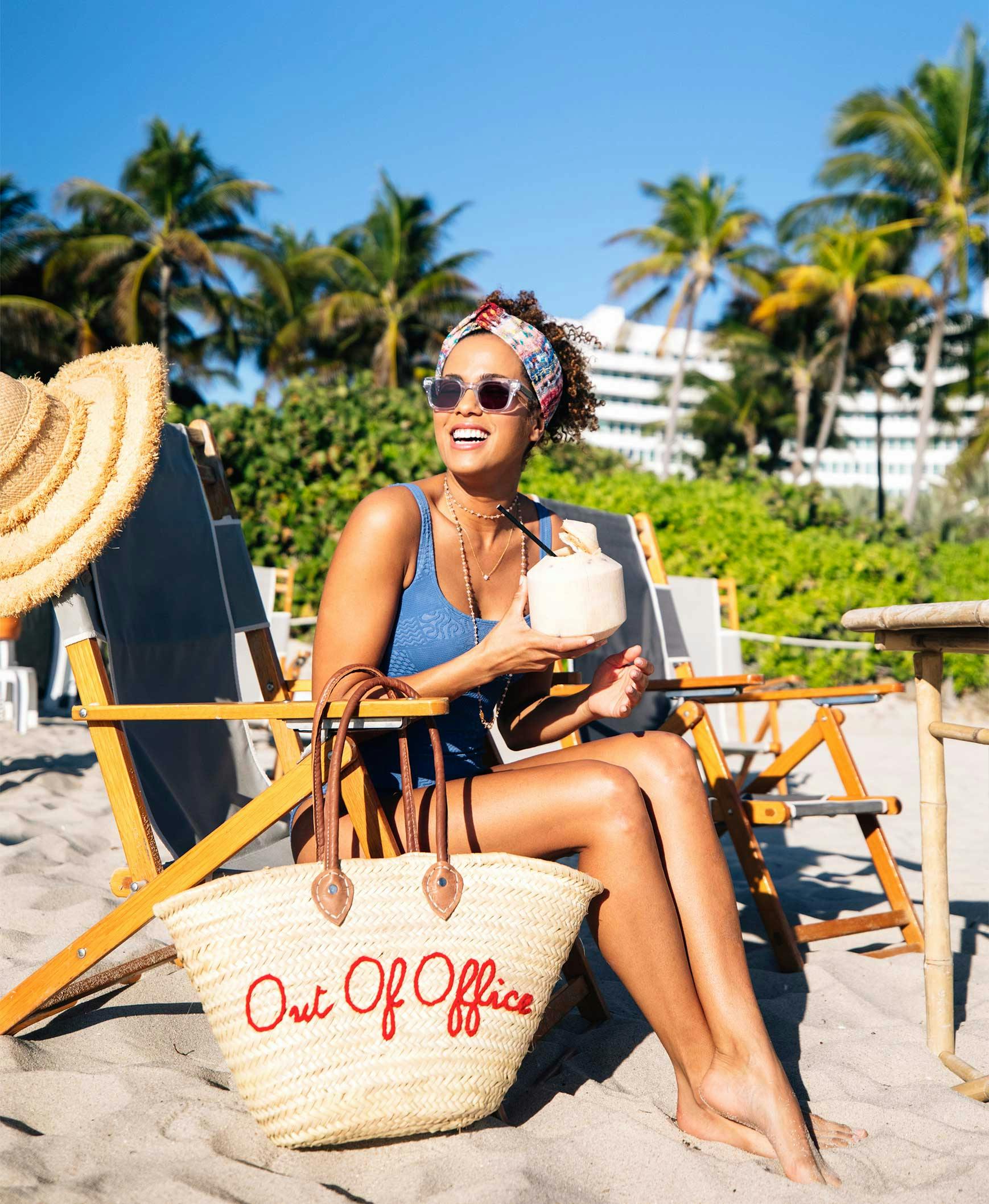 Lean Into your Niche
As part of an effective social media strategy, brands must understand how to meet their ideal customers where they're largely spending time across social platforms. Identifying and tracking current consumer travel trends is essential to know how your desired demographic approaches travel planning.
While socially distant nature-filled getaways will continue to gain traction and beach destinations continue to beckon, urban retreats are quickly moving up the list of popular destinations as well. Regardless of location, highlighting the amenities and features that make your property unique will be compelling for travelers craving authentic experiences that they cannot get at home.
Depending on the available drive market and proximity to an airport, consumers are expected to travel according to their comfort level – and travel brands should continue to market to specific audiences that have placed their trust in them before.
Here are a few other considerations for your content mix:
Drive to drive markets. Labor Day is a quintessential road trip occasion, making drive markets a tested method for gaining short-term bookings. However, expanding to travelers in the next closest urban market could prove beneficial for reaching those wanting to travel, but still cautious about going too far from home. Try partnering with a sister property within your brand to cross promote with a city nearby, targeting those who have previously stayed and are likely to remain within their trusted hotel group as a way to build increased advocacy.
Take it outdoors. There's a reason why Labor Day is associated with bonfires, fireworks, and boating; it's synonymous with soaking up the last seconds of summer and sunshine. Tap into this mindset even if your property is not a destination resort through on-trend offerings. An urban property could highlight city biking experiences that lead to the closest nature trail or highlight rooms with fireworks views, as an example. Even though travelers may be seeking solace from crowded cookouts, they still want to enjoy the celebratory feeling.
Focus on families. The end of summer timing is traditionally associated with family fun; a last chance to get together before the madness of the school year begins. This is especially true this year, with families seeking new ways to celebrate being out of the house while anticipating a return to normality with in-person classes. Take advantage of the desire for a bit of bonding time and appeal directly to families by creating specialized, once-a-year offerings that add a touch of the holiday celebration without the planning fuss, like an in-room picnic party.
Couples are craving travel, too. An Expedia trend report found that 55% of married couples were planning to travel when high vaccination rates become ubiquitous. Even with the variant, these couples will still be seeking refuge from the impact of quarantine – and let's not leave out the engaged couples who have held the stress of planning and replanning celebrations for well over a year. Speak directly to these audiences by highlighting what they need the most: massages, intimate settings, privacy. Begin seeding these messages over the holiday weekend, as this demographic is expected to travel post-Labor Day to capitalize on the reduced crowds once the school season starts.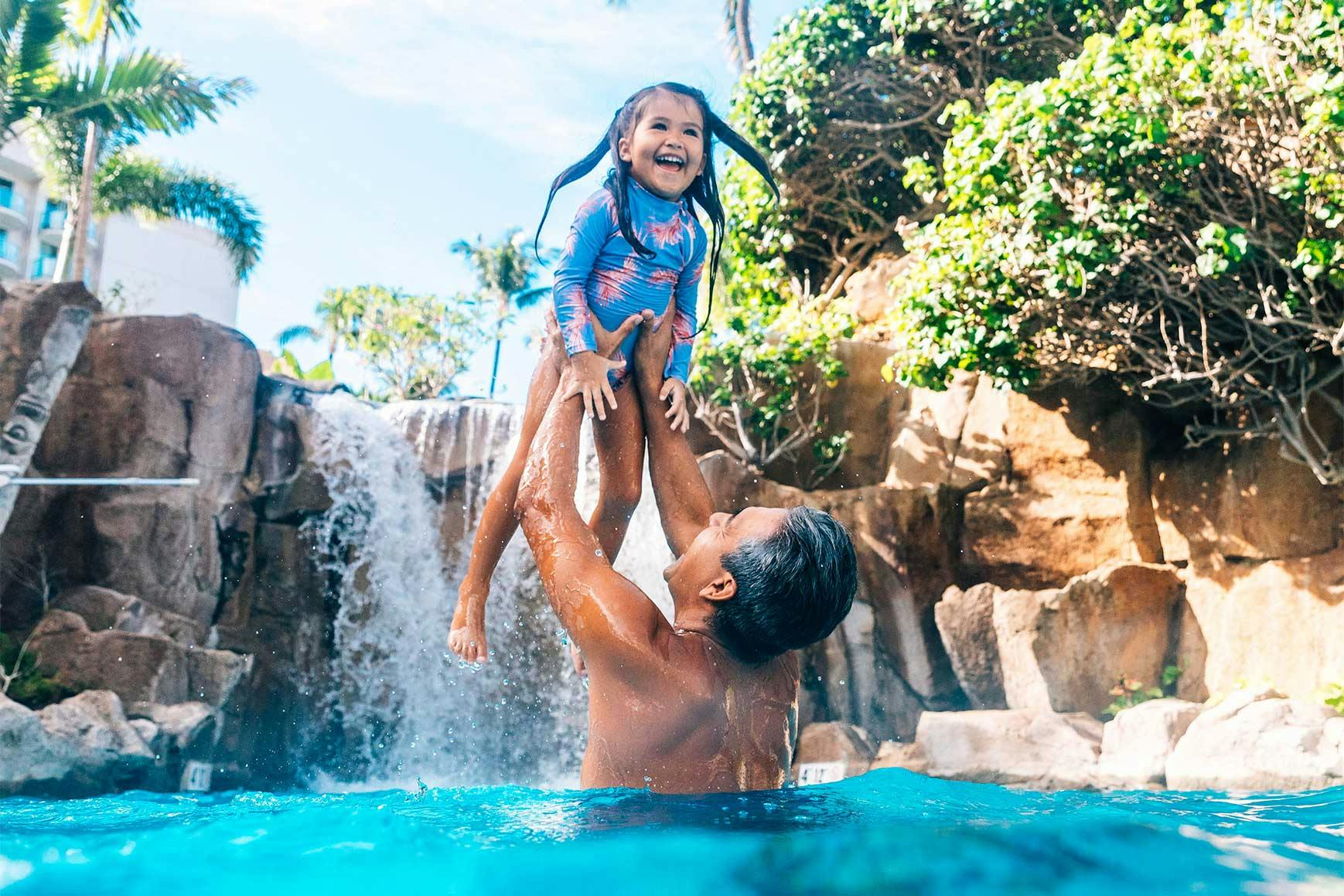 Highlight the Guest Experience
When choosing where to vacation, travelers are seeking an experience, and more than ever they want to know what they can expect onsite before clicking purchase. Being able to offer consumers a taste of what their trip will be like is an incredible opportunity to capture them during their consideration phase.
Travel brands already know that user-generated content (UGC) is one of the most trusted forms of advertising, and the great news is that as travel recovery advances, UGC is beginning to return. Adweek has reported that 85% of social media users trust UGC more than branded content, a vital statistic for social marketing within the highly visual travel industry. By sharing snippets of their experience onsite, any traveler can in turn influence their captured social audience by creating a genuine experience. Understanding how to encourage, source, and engage with UGC is important for a healthy social presence.
Authenticity is Key. To be most effective, brands should focus on ensuring authentic content from voices that resonate among peer groups.
Ensure Relevancy. Content should also be relevant; posting UGC (with applicable permissions!) that showcases a relevant summer activity such as a poolscape or onsite hammock can directly play into consumer desires leading into the holiday timeframe. Seeing a peek of the relaxing stay they could have, alongside a glowing review from a trusted source, could directly equate to booking dollars. Strategically highlight specific aspects of your property during the Labor Day season to resonate with your target guest profile.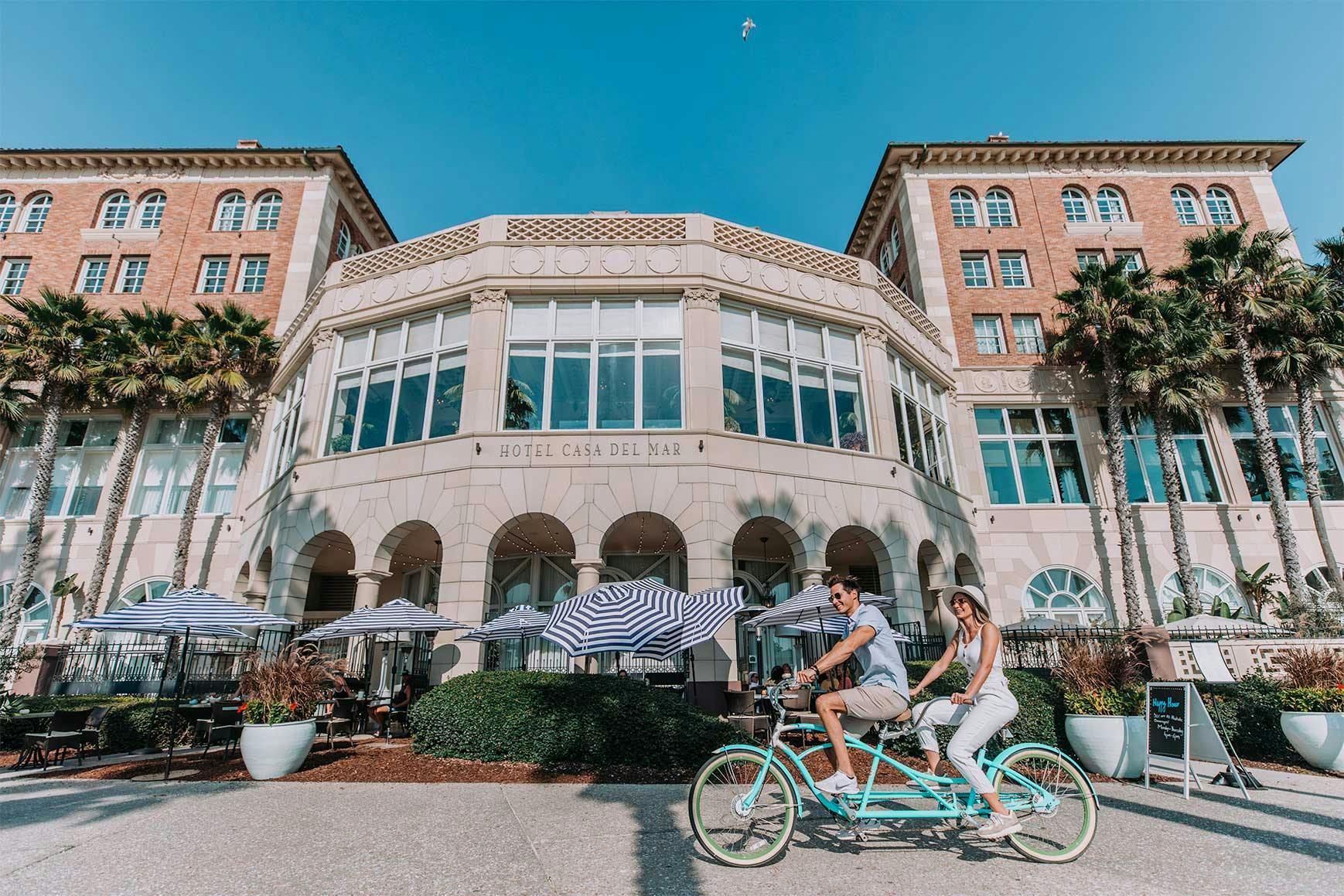 Double Down on Future Stays
A bold move that could reap rewards: build a double-booking package that incentives travelers to not only book Labor Day but also a "bonus weekend" later in the year.
This creative way of upselling could begin unlocking average booking value while also capturing greater market share. Many travelers are still carefully considering the safety of each property; some may be more comfortable doubling down on a stay rather than exposing themselves to an unknown hotel.
By the time Labor Day arrives, many parents are already looking ahead to fall and winter seasons and planning trips to occur during this timeframe. For some, local school systems may return to a blended schedule that includes remote learning, offering travel brands the opportunity to secure bookings for shoulder dates outside of typical holiday and seasonal break travel. Drive consideration by creating targeting digital advertising that is evergreen and relevant post-Labor Day, using trending keywords associated with travel desires rather than specific holiday jargon. As an example, "unwind, savor, restore" are action words that may appeal to those planning trips; when used in conjunction with "weekend savings, family getaway, and spa package", messaging could help to reach those who are most likely to click a CTA button on an ad.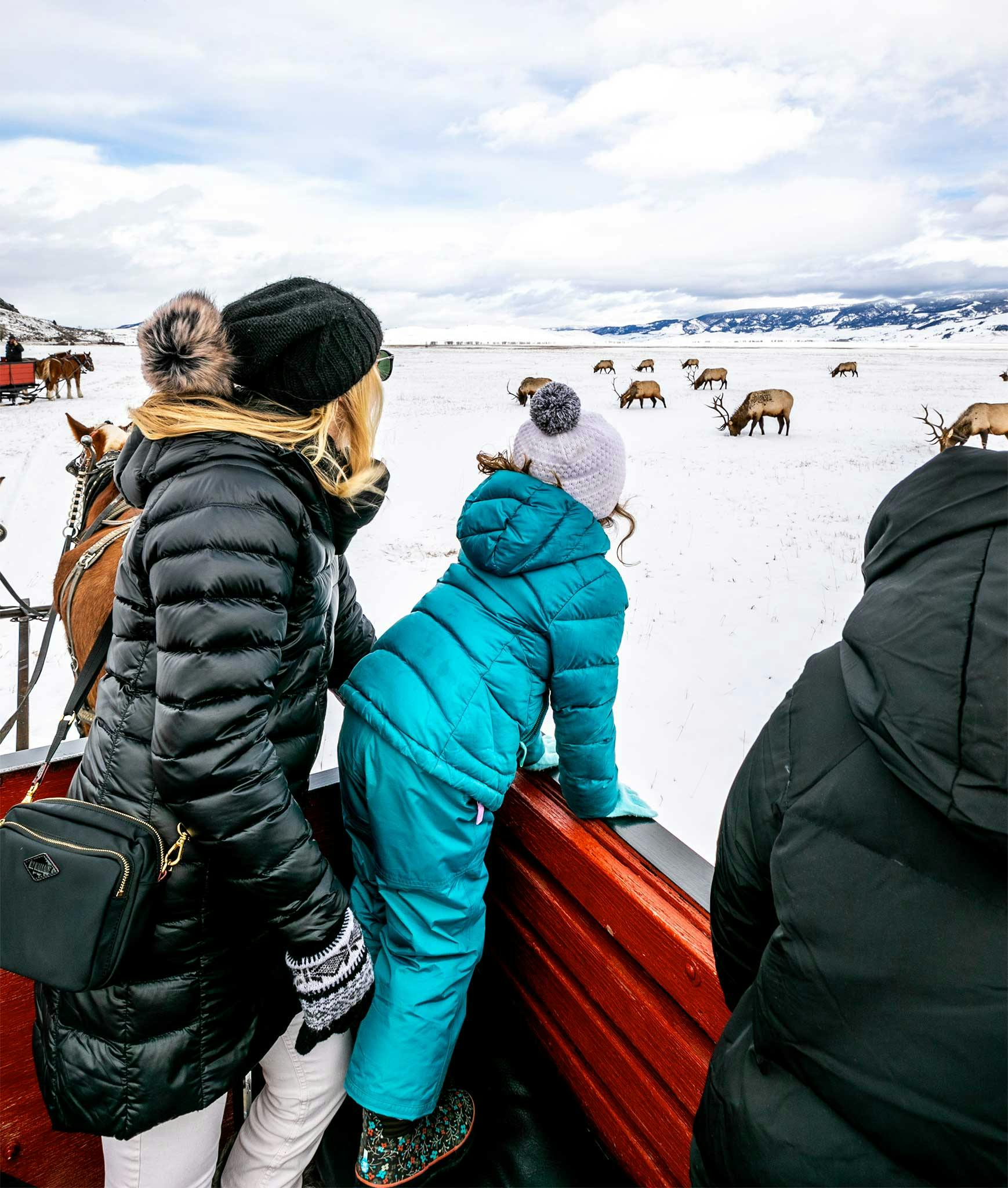 Turn Summer Travel into Winter Consideration
With Labor Day around the corner and the fall/winter travel season quickly following, it is vital for brands to prepare accordingly not only to encapsulate last-minute bookings, but also to turn these experiences into future consideration.
During a time when repeat business is more critical than ever, ensuring your property takes effective measures to propel Labor Day business into return bookings is crucial. Employing return marketing tactics such as email communications and loyalty programs is important to help last-minute revenue turn into larger brand advocacy and potential future bookings.
As your community managers speak with guests leading up to, during, and following their visit, take this short opportunity to ask for feedback and gain insights through the social listening process. Engage in a timely manner and try to customize each guest interaction to make that traveler feel important and valued. Building brand trust through thoughtful social strategies will continue to be incredibly vital for building long-term relationships and edging out competitors for their repeat business.
BCV is here to help. Please contact us for assistance with creating a smart social marketing plan that is right for your property's specific goals and objectives, in order to increase holiday bookings and ROI. For further information on how to craft a strategic social mix, we encourage you to take a look at our blog article here.