The Real Opportunity of IG Reels for Luxury Hotels
Instagram reels are the hottest feature on the platform and allow users to create short, engaging videos set to music. There are a few key advantages of using Instagram reels for hotel social media marketing. They're short and sweet. Reels are only 15 seconds long, so they're perfect for busy social media users who need more time to watch a long video. And they're easy to make. With Instagram's simple editing tools, anyone can create a reel without any prior video editing experience, including adding filters, stickers, and text.
Before 'Lights, Camera, Action,' a Few Thoughts on Storytelling
A considerable part of social media involves connecting through storytelling. We all understand it's much easier to allow glimpses into a brand's story with a video than a static image. You can take followers through a unique aspect of a property so that users feel like they see the property firsthand. They are not only reading the story but feel like they're part of it. Video creates space for guests to see through a more personal lens. Static images trying to convey a story have to rely on lengthy captions that most followers won't read, whereas a video can get that same message across and hold the user's attention. It also allows brands to try a more creative approach that they may not be used to – it's easier to test the waters for different strategies with video.
Instagram Reels are a bit different than TikTok because the trends don't change as quickly. Typically a trend that has been on TikTok will show up on Reels two weeks later, giving us more time to go without posting. This time lets us approach video concepts by looking at the target demographic a property is trying to reach at that time, looking at what types of content are trending for that age group, and building concepts out from there.
Knowing your audience and what they like to see makes coming up with creative concepts much easier. I like to use BCV's trend decks to see how I can implement them into video concepts. I will also spend a lot of hours looking at TikToks, commercials, reels, and YouTube videos to try and understand how I can turn those into short clips that may fit a hotel. Trends are incredibly ever-changing, but you can usually pick out something similar between all of them, whether that be an emotion they're trying to convey, the way they tell a story, the transitions between video clips, etc. After you watch enough trending videos, you start to see a template and how you can mirror that for your own properties and goals.
Making it Reel!
You have the concepts. You have your talent, crew, and locations. Now it's time to get as much great footage as possible. When on a shoot, we tend to try and build out at least 6 reel concepts before we go. The key is to capture content that can overlap with concepts and isn't tied to just one. We try and capture vertical videos from each area of a property. With photos, you can capture 50 images of one scene in a matter of seconds. With video, the important thing to remember is to shoot the same scene from various angles so the content can be repurposed for different concepts throughout the year. We try to think of social media holidays and quarterly campaigns ahead of a shoot to ensure we're getting videos that can be used for those as well.
Here are a few examples of how luxury hotels are using Instagram reels. I hope they inspire you to swipe through these and other reels in search of great ideas that can be used to promote your property and attract new guests.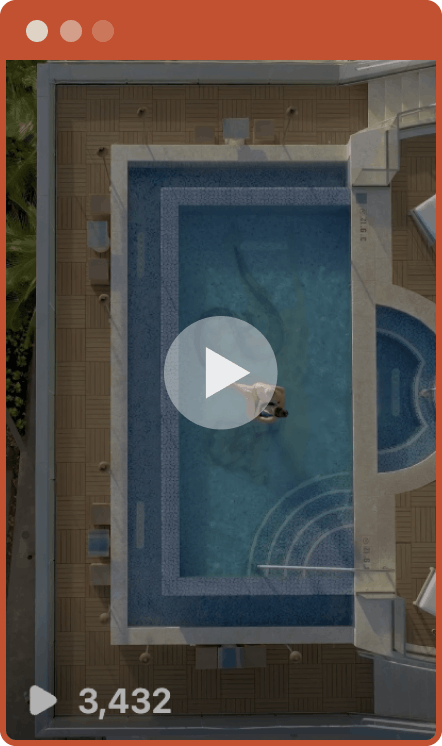 ESPACIO, The Jewel of Waikiki
This reel celebrates the property being nominated for Conde Nast Traveler–with a strategy of encouraging votes. To showcase the location, we used footage from multiple shoots to differentiate the angles and models. To amp up the prestige, we included shots of previous awards. Having amazing amenities like the private infinity pool inspired a creative drone shot that literally put this production over the top!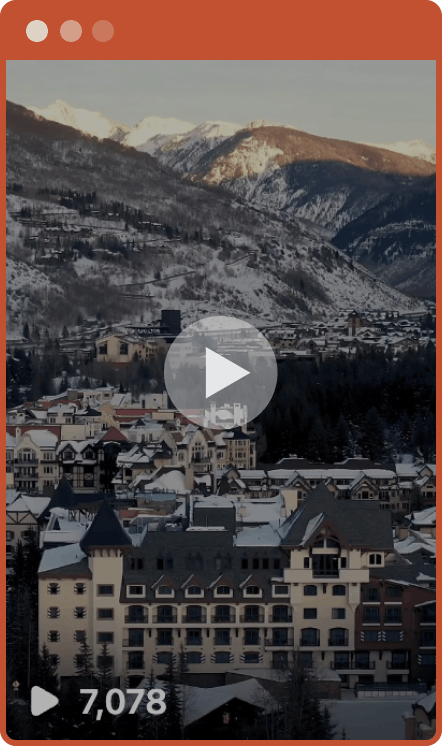 The Hythe Vail
We created this First-Anniversary reel by jumping on a TikTok trend to showcase the property. Just because a brand is luxury doesn't mean it is "above" trends happening in the now. The concept here pulls together drone and close-up footage from shoots and edits them to a trending soundscape. We wanted more engagement and we knew that the sound, paired with the quality image, would get that.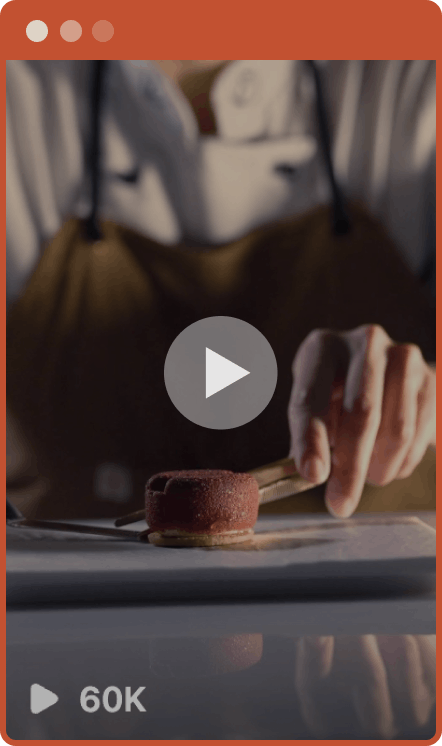 Mugen Waikiki
While Mugen has its own page, we highlighted the restaurant on ESPACIO's Instagram. The strategy was to highlight each unique aspect of the restaurant in a chronological format. We wanted users to feel like they were seeing an up close and personal, first-hand look at what goes into a dining experience at Mugen before they click book on their reservation.