To Pin or Not to Pin
Pinned posts are incredibly valuable to marketers looking to prioritize a message on their Instagram channel. Specifically, you get to pin 3 in-feed posts so they live at the top of your Instagram grid. The only catch is that these pinned images can only be previously shared images or Reels. So how do you determine which posts are pin-worthy?
Pinning Down the Strategy
With the rise of the impulse travel trend, users want all of the information to make an informed travel decision readily available. These 3 posts will be the first your audience sees when visiting your page, which means these posts should also be: 1, eye-catching, 2, irresistible and 3, informative. That is a lot to get into one Instagram post.  Maybe that's why they let you pin 3 of them up top.
Another great thing about pinned posts is that you're not "pinned down" on one strategy. In fact, because you can switch them out at any time, you can always feature the posts that are the most reflective of your current content and messaging.
The Most Popular Options for Changing Up Your Pinned Posts
IF YOU'D LIKE TIPS ON THE BEST PINS FOR YOUR INSTAGRAM, ASK AWAY!
Timely Upcoming Events 
Pinning posts about the amazing events you have planned once at the top is more effective than hammering a bunch of repetitive posts. This is a simple way to avoid overwhelming your followers' feeds. 
And since you can change pinned posts at any time, simply unpin the post after the event has passed and it will fall back into its original spot on your grid. Here are a couple of creative posts that worked nicely to promote via pin without any tacky feed overload: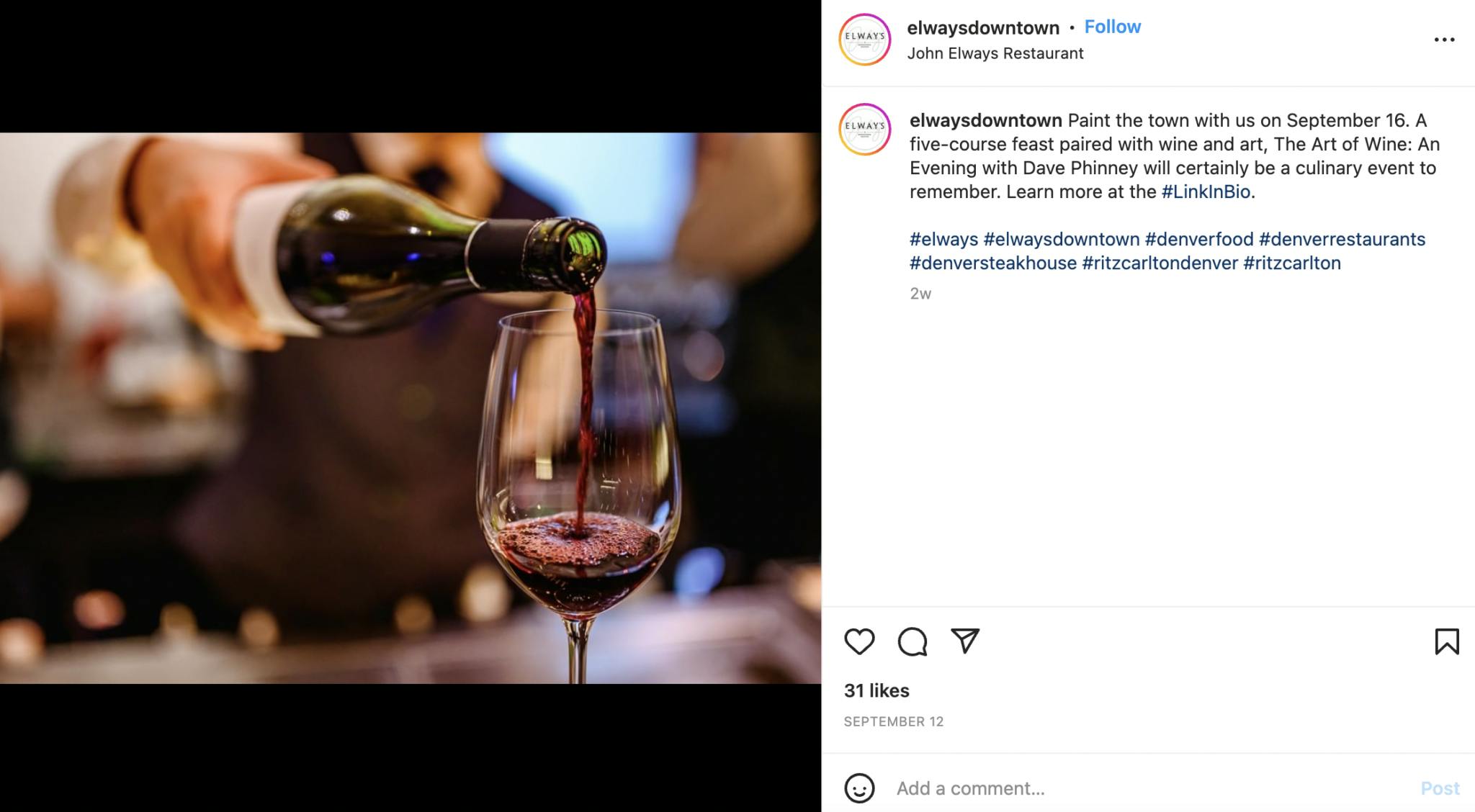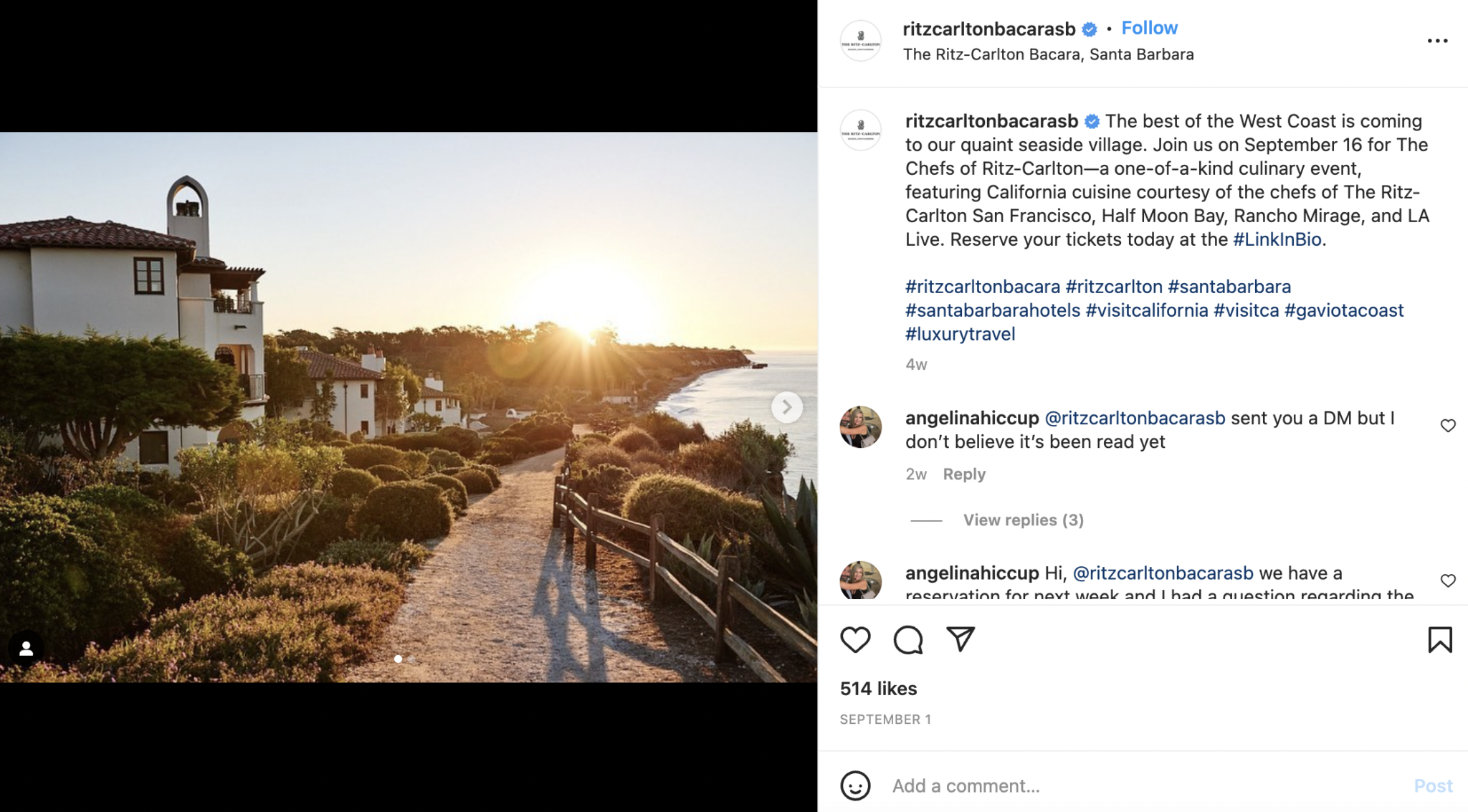 Souped Up Seasonality
If your hotel is in a seasonal destination, utilize pinned posts to generate excitement around visiting during a specific time of year. This could include destination photos or on-property holiday imagery around seasonal activations. You get to feature any post from any time, so make sure to look at your past posts for the seasonal winners. Chances are those posts will work again, especially when put next to a couple of more recent posts or messages in your tryptic of pinned posts.

Stealing the Scenery
For a hotel with beautiful landscape or 360 views, one photo just isn't enough sometimes. Utilize the pinned post feature to expand your single-image amongst 3 tiles so that users get more of a full view.


A Proper Property Overview
Property overview videos provide a well-rounded view of a hotel or resort. Pin the video to the top so that users can gain a strong understanding of your property right off the bat without having to scroll. As you know, video performs well for the travel industry. Pinned video is an excellent use of two hotel social media super powers.

The Ritz-Carlton, Dove Mountain

Conclusion
We trust by now you get the point. Pinned posts are a quick and easy way to put together a 3-part story and share it from your most prominent position. The three can be a combination of any previous posts, which also has the advantage of not having to create new posts, get them approved and so on. Last but not least, there is zero technical proficiency required. Happy pinning!