Your hotel restaurants, bar and grill, and other food and beverage services directly impact profitability. However, they also have a profound effect on the guest experience. A four-star social media program ensures that you deliver on both counts.
Creating Your Content Cupboard
Several core elements make an excellent social strategy for a hotel restaurant. First of all, it is about the food, right? That means high-quality images of the food, the ambiance, and the friendly service experience. But it is also very much about when the food is available. Social media is perfect for reminding people of regular events like happy hours, seasonal menus, and holiday activations. Beyond just selling dinners, the specials and themed dinners are also a chance to showcase an engaged and enthusiastic staff. After all, these are the mini-masterpieces from your culinary team. We encourage you to create regular content about your kitchen professionals. Going behind the scenes with the Chef or sommelier makes great content, and really celebrates the joy of creating, cooking and serving delicious food. One more thought about the content that is often overlooked: Resharing content from the hotel itself. Social posts are a great chance for cross-promotion with the property. Grab their content and re-share it, adding your tags to connect the restaurant to other happenings on the property. It all feeds together to extend the reach. Just remember that you need strong content to support these efforts.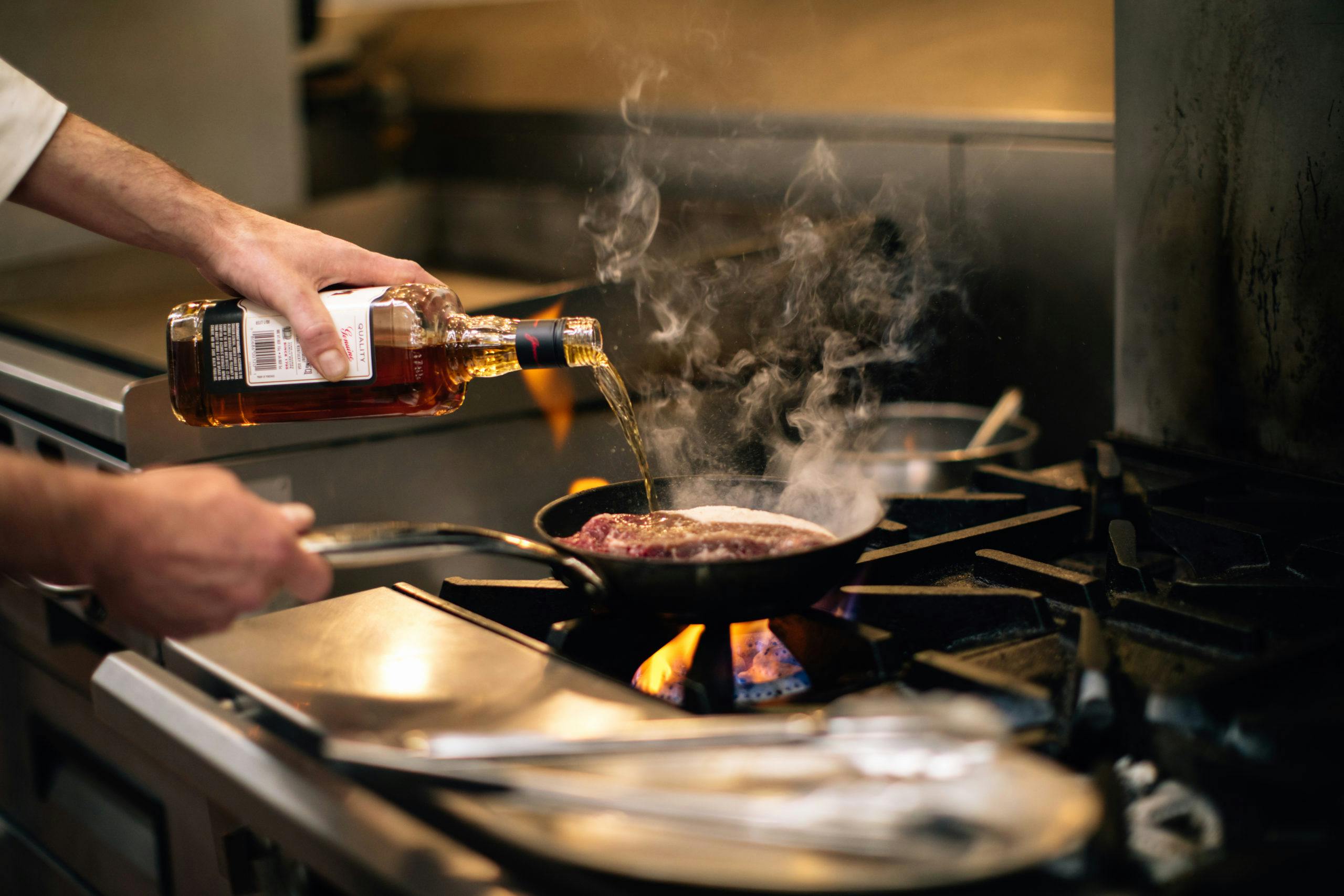 Serving Up Content
One important platform decision is whether or not the restaurant should have its own social media handle vs. being a topic under the hotel's account. The property page should not be inundated with outlet content. Sometimes a hotel outlet can shine on its own, and you do not want to overload the property page with outlet content. The property has many different experiences and amenities that it needs to speak to. If the outlet is a major priority for the hotel, launching an independent outlet account is a solid strategic win. By creating an owned channel, there is no limitation on posting for the outlet. An outlet account is a place for the outlet content to really shine. However, just because you have separate profiles for the hotel and the restaurant doesn't mean they have to be totally separated. Placing backlinks for both entities on social media and on-site helps search engine optimization. Ensuring the restaurant is included in Local Listings provides more search engine inputs for location, menu, contact information, and even reviews.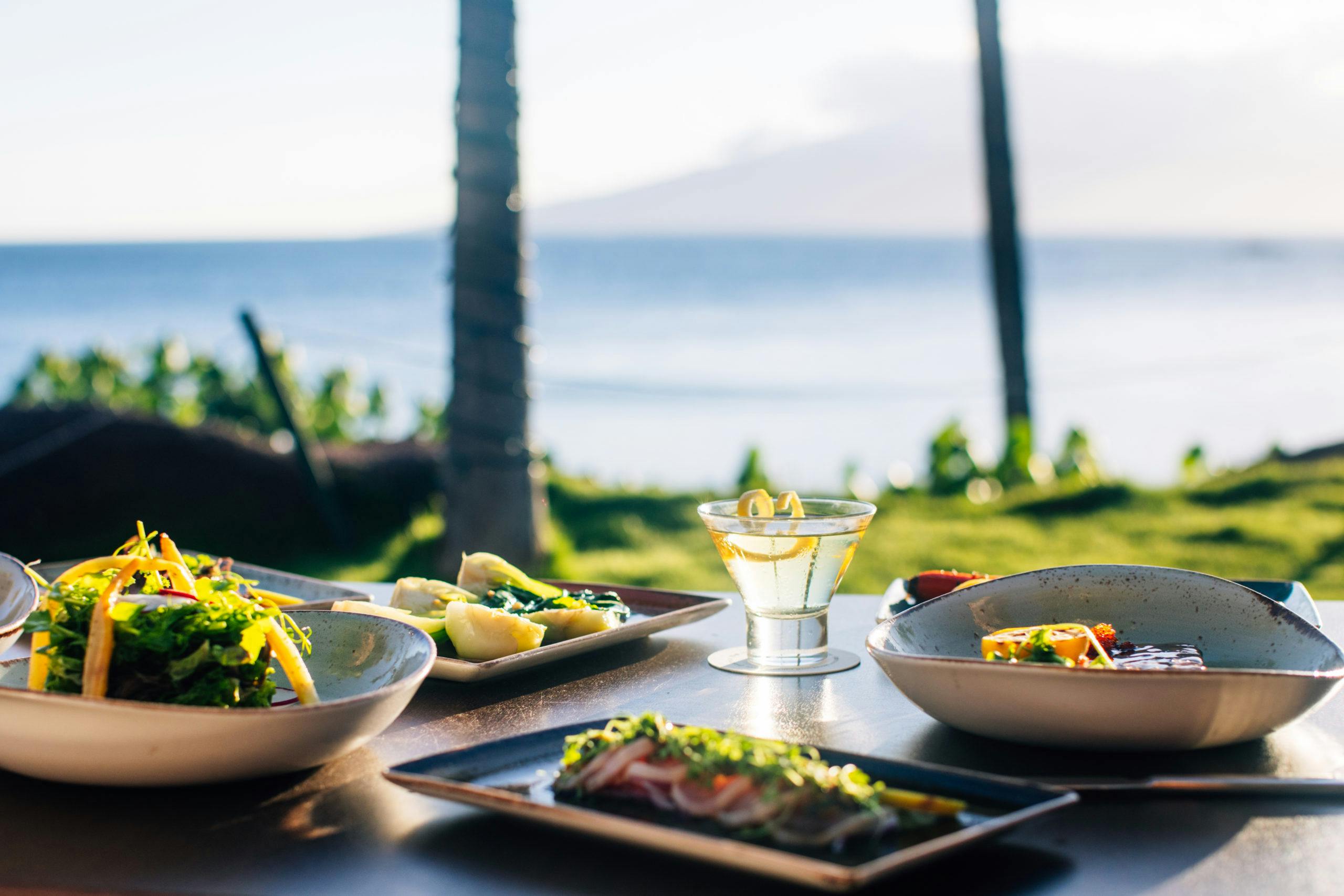 Putting Organic & Paid Media to Work
Generally speaking, the restaurant–more than the property–is a locally driven entity. Geo-targeting content that speaks to the local area is a good bet for organic. One strategy should be to feature the activities and venues near the property and call out that the restaurant is a convenient and delicious next stop. As far as paid media, local awareness ads are a huge success for outlet accounts. They can offer many different CTA options, including directions to the restaurant from the user's location and even directing the user to their reservation link or menu. A final consideration involves the ability of a hotel restaurant to piggyback on the property. It is easier to put together special deals or events connected to the hotel than a local restaurant trying to package with another event. Think about limited-time offers as the most potent collaboration opportunity. Working with the hotel to create a special offer and advertise it on social media is a superb way to help both entities win.
For a F&B outlet to thrive, it must prepare to be relevant in all seasons. Since food photography is so important, what you have in your photo cupboard is vital. First, ensure that you focus on evergreen menu items that will likely never change. That way you have content to use year-round. In addition, it is a good idea to identify upcoming menu items that may not be on the menu yet but will be soon. For seasonal menus, the property will want to hold their own photoshoots for the new menu or ask a photo-savvy employee to capture a few menu items to augment the evergreen menu shots. Another great option is to plan ahead and budget for a professional photographer and videographer to shoot multiple set-ups in one package.
F&B helps round out a property's offerings and fulfill the guest experience. One guest might want the convenience of a quick breakfast or snack. Others are looking for an elegant culinary experience, a place to watch the game, or the escape of a poolside drink. All of these outlets are opportunities to build emotional connections on social media. So do it well and attract guests wanting to hang out and spend more time on the property. And that means a chance to capture more share of trip dollars.