With ongoing vaccination rollouts and warmer temperatures quickly approaching, many consumers are becoming energized to travel once again. Evolving online sentiment and planning behaviors are showcasing strong evidence that these consumers are seeking an escape from pandemic exhaustion and are looking to travel as a source of rejuvenation, and even a little self-indulgence. Given this enthusiasm, hotels have a unique opportunity to tap into evolving consumer behaviors to authentically and effectively reach desired target audiences and create lasting ROI.
Since January of this year, BCV has been tracking a steady increase in search terms surrounding travel, and early hotel data is showcasing that booking volume for the spring break timeframe is the highest it has been in two years. While these findings are extremely encouraging, understanding how to communicate and market to desired audiences is key for hotels. Tapping into evolving audience behaviors and social media usage can strategically place travel brands at the forefront of consumer consideration journeys, generating last-minute bookings right now and impacting purchases in the ongoing future.
Let's take a look at some top emerging consumer behaviors and travel trends that BCV is tracking, alongside insights on how hotels can translate this data into actionable social media strategies for Q2 and beyond.
The Spring Break 2021 Mood is Upbeat
While consumer search habits are indicating an increased desire to travel, it's important for travel brands to remember that health and safety priorities will remain important. Rolling vaccination distributions, travel restrictions, and cancellation of some school spring breaks will continue to impact traditional travel patterns and booking decisions during Q2.
To alleviate consumer concerns and encourage booking confidence, hotels can adapt marketing efforts to align with these new patterns, and create messaging to target specific demographic behaviors:
Families. Typically a large percentage of spring break travelers, families are eager to get out of their houses – but their travel preferences will look a bit different this year. Online data has shown that families with younger children and combined quarantine pod groups of two families or more are largely looking for shoulder dates and off-season timing, to ensure less onsite crowds and provide increased safety.
Millennials. Another key spring break demographic, the Millennial age group is expected to be the most eager and confident to travel during Q2. A recent survey from Expedia highlighted that this group is the most prone to impulse purchases, a habit well supported by their love of social media and availability of disposable income. Past Q2, the Millennial audience will remain an important one for business travel, as they make up a large percentage of the current workforce.
Boomers. Positive travel sentiment within the Boomer demographic has recently emerged as a result of the pandemic, as this generation is among the first to become vaccinated and have expressed interest to travel ahead of the larger crowds. This group is also using social media to search for international travel guidelines, indicating their desire to travel more than once this year.
Additionally, increased conversation volume surrounding staycations and remote destinations throughout Q1 showcases an immediate preference for domestic travel over international. At the time of publication, September has proven the most-searched month for prospective travel across audience demographics, but the increased confidence in spring bookings and ongoing vaccination availability may shift this timing back into the summer.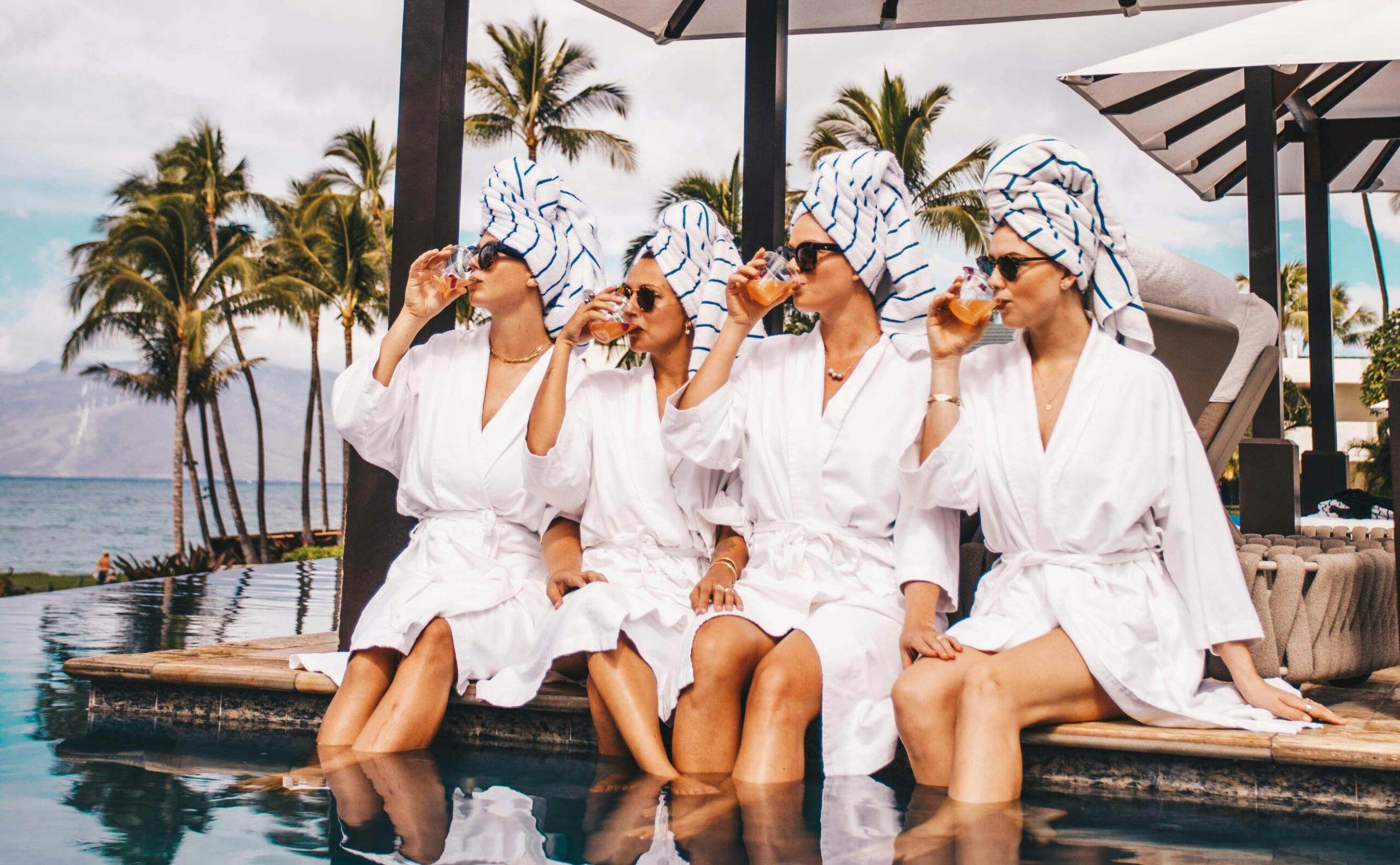 Engaging Travelers Beyond Impulse Bookings
During the 2020 travel hold, social media advertising and other means of digital marketing have become even more powerful allies for hotels. Consumers are immersing themselves in social media escapism, turning to inspirational lifestyle imagery and engaging video content as a means of "getting away" while planning and saving up for their future trips. This audience is perfect for intersecting and inserting specific hotel messaging to build consideration.
Social listening and keyword tracking across social platforms is key for gathering trending travel destinations and interests – and knowing how to talk to social audiences. For example, Pinterest has identified that travelers are currently dreaming of "hypothetical sabbaticals" and "nomading as the new jet-setting". Understanding these social trends and authentically incorporating within owned social media marketing could earn travel brands increased discoverability and reach. Knowing what consumers are feeling comfortable with can help to inform a content campaign, or place specific advertising in front of these expectant travelers. While the desire to travel will largely be influenced by the vaccination rollout and changes in travel restrictions, hotels can build consideration now and continue to be a source of inspiration for those actively planning.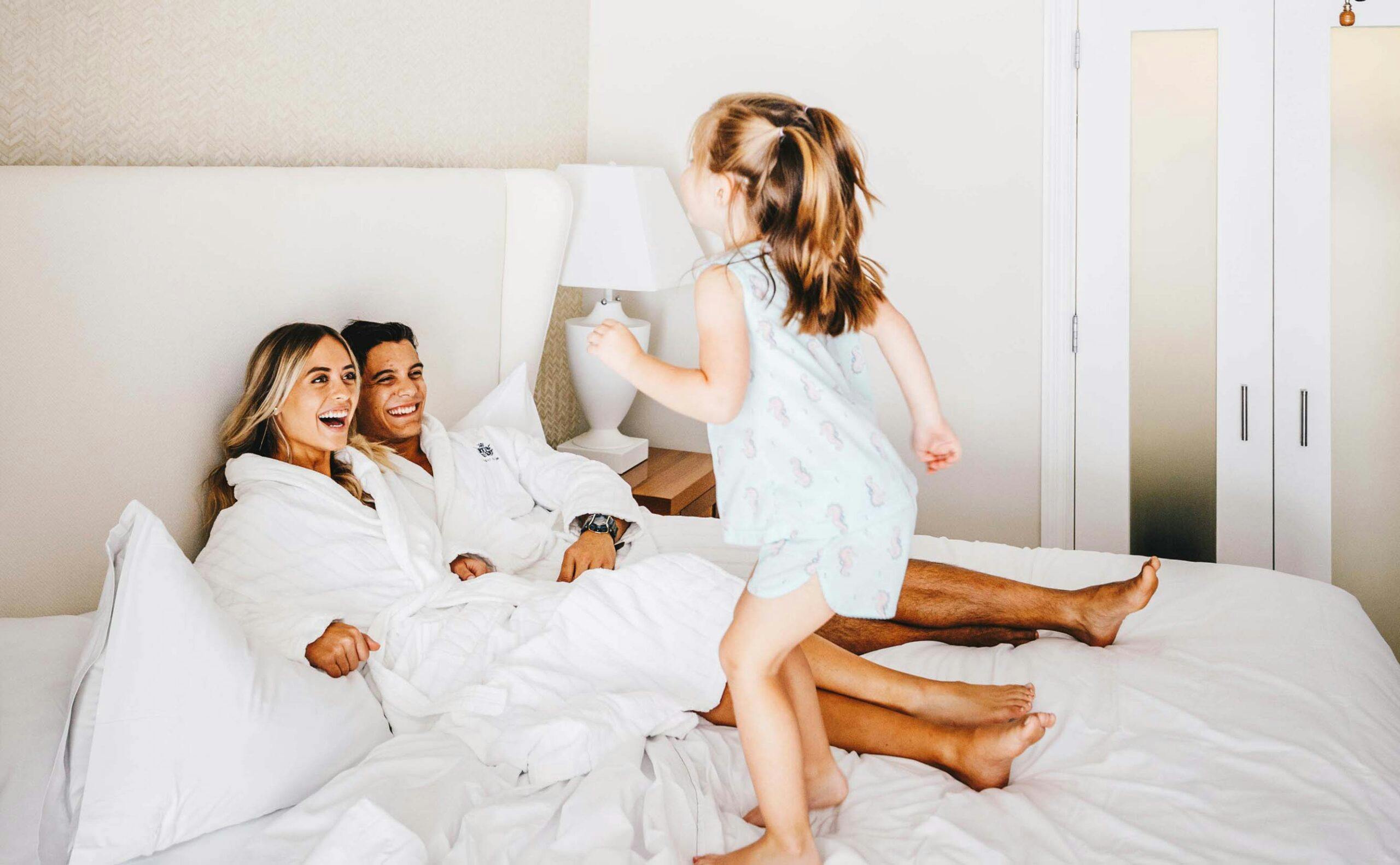 Preference for Outdoors and Exclusivity Holds Strong
As consumers continue to indicate a preference for domestic travel, local staycations and travel by car will prevail throughout the traditional spring break timeframe. There is also a marked preference for immersive onsite experiences that provide socially distanced safety, such as outdoor and exclusive offerings.
Outdoor and nature-centric activities have continued to gain popularity throughout the pandemic as they offer travelers an experiential escape alongside safe social distancing practices. Pinterest has reported a 165% YoY increase in the search term "couples stargazing", a 100% increase for "forest resort", and a 35% increase for "mountain travel". But these insights do not limit themselves to destination properties; urban hotels should look to incorporate these trends by offering amenities and activities that are unique to them, such as localized picnic setups or private city bike tours.
The desire for high-luxury experiences that offer exclusivity and socially-distanced safety is another emerging travel trend, and not just among the wealthy travel set. Amenities such as private drivers, customized excursions, and exclusive dining experiences are coveted by those seeking indulgent travel. Safety is being viewed as the new luxury; bookings for destinations that are able to mandate proof of negative Covid-19 testing and those that offer "safe environment-certified" bubbles are increasing, as witnessed by continued travel to several of the Caribbean Islands who have set these practices into place as a way of attracting consumers.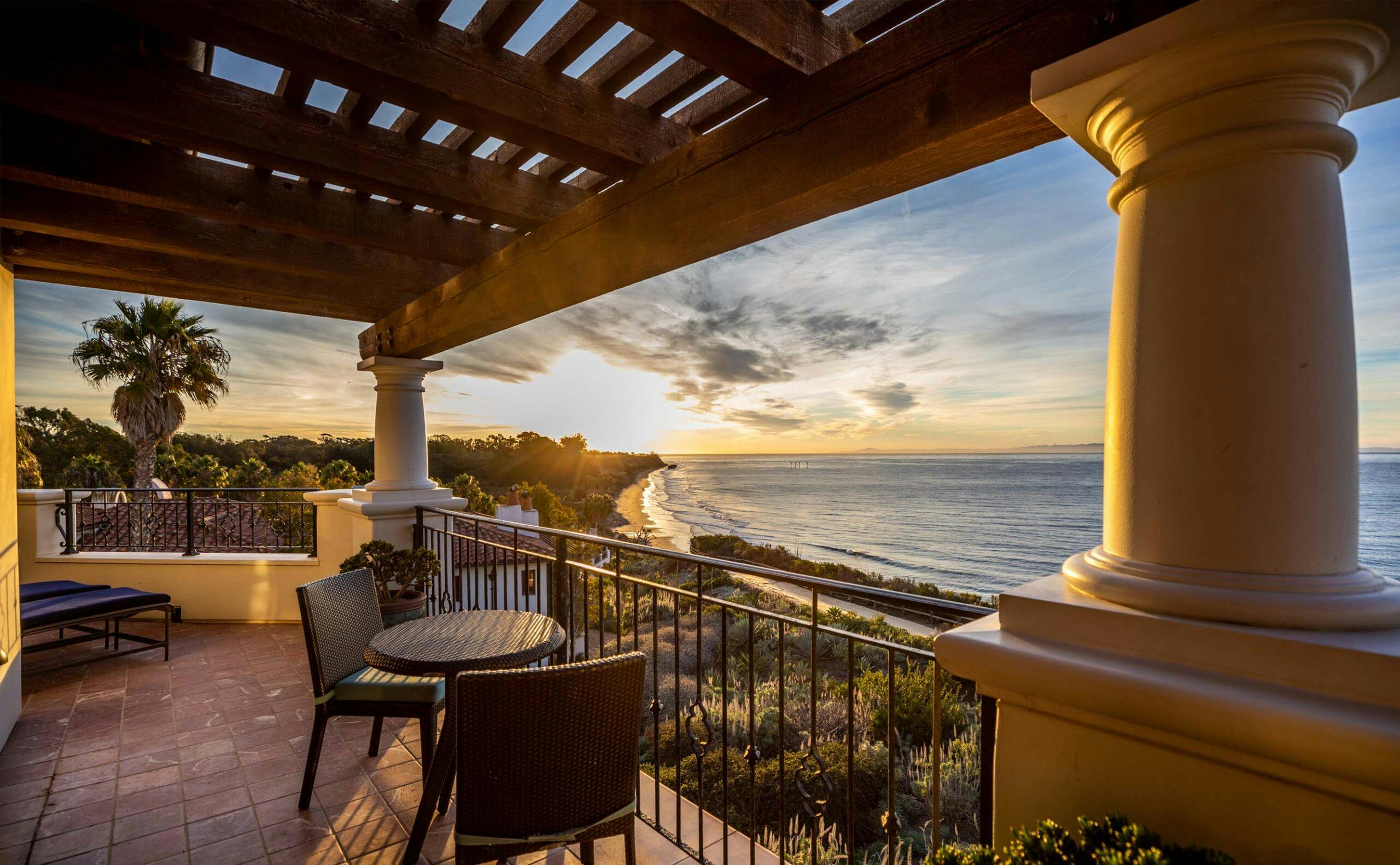 Using Content Marketing To Attract Business
With the rapid growth of social audiences and platform offerings, hotels should evaluate their social marketing mix to understand how to cut through the volume of online content and drive consideration among new and existing audiences. Understanding how to reach travelers through dynamic social content is important: as algorithms continue to prioritize videos and new social platforms and features consistently emerge, hotels should employ a strategic approach to retain and grow their audience reach.
Rest assured, staying afloat in the continually evolving social landscape doesn't necessarily mean reinventing a hotel's entire social approach. Understanding who your target audience is and how to reach them is the key, and maintaining authenticity is equally as vital. Repurposing existing assets in a new way is one area that hotels can look to increase discoverability; for example, a traditional marketing piece such as an e-blast could be used to craft a series of Instagram Guides, or previously captured video can be clipped to create engaging Reels content.
Content messaging is also important for building consumer trust. A carefully thought-out content strategy should incorporate a mix of informational and inspirational content to play into the escapism sensibility while conveying the experience that guests can expect onsite. Safety messaging needs to be clear but not overt; hotels can weave messaging about their onsite mask mandates within a social post about their spa to showcase safety without compromising the overarching social aesthetic. Try capturing newer amenities via creative short-form videos, or walk consumers through in real-time via a livestream broadcast. Anything that you can immerse your social audiences in and provide a deeper connection and longing for travel can translate well via video, such as onsite open-air activities, nearby guided nature excursions, or an influencer-led tour of guest room space converted into a private workout area.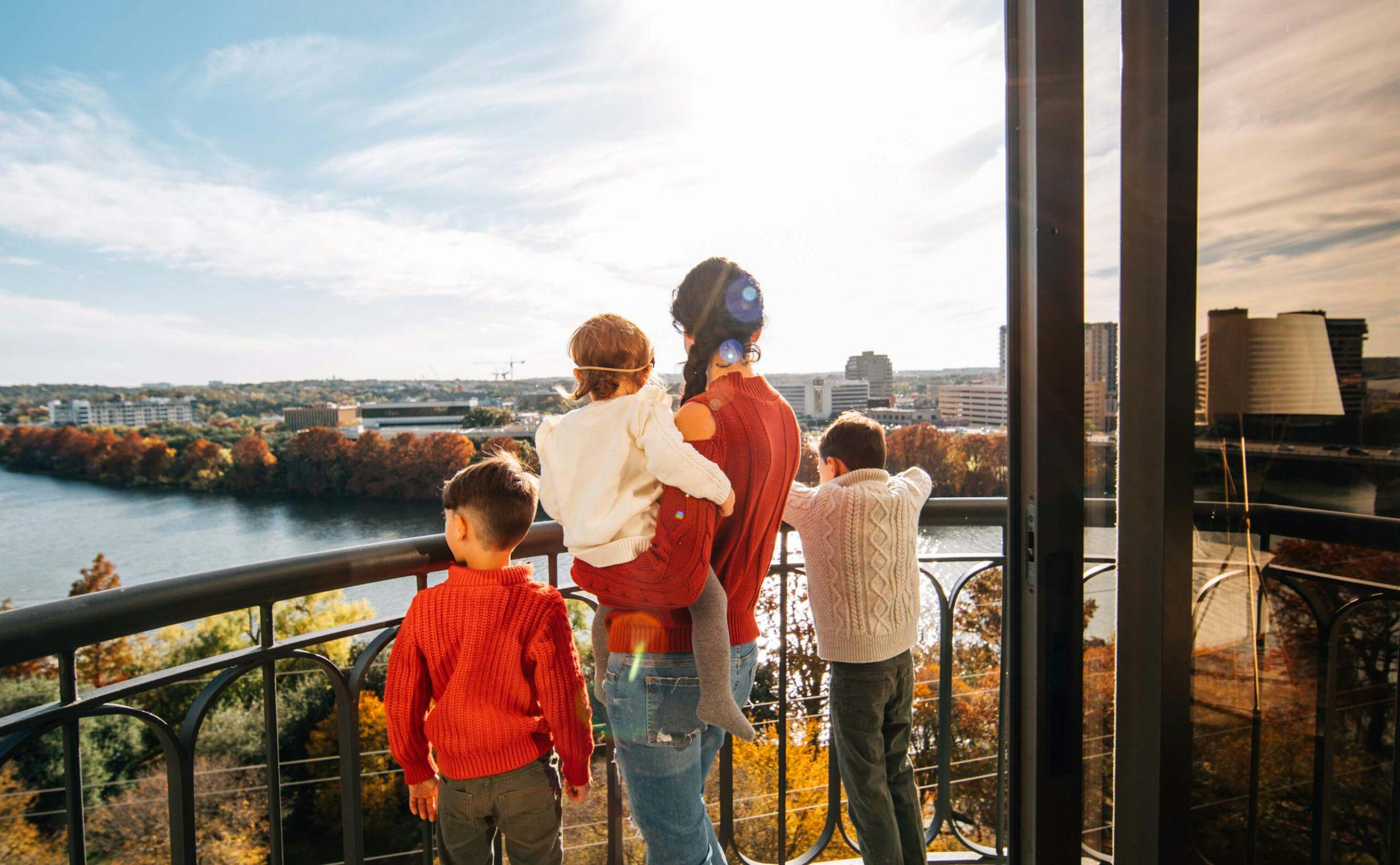 Key Messaging Takeaways for Hotels
Although the travel industry has been shaken by the impact of 2020, the love for travel remains strong among consumers – and hotels can utilize social media to provide confidence as the world begins to seek travel once again. BCV's experience tracking online behaviors and sentiment has proven that social marketing can be a vital tool for amplifying messaging to these target consumers.
The following are suggestions that will help travel brands to navigate the rising demand and drive ROI via social media during Q2 and beyond:
Leverage consumer insights to streamline marketing campaigns and make the brand more visible and reliable to travelers
Continue providing direct, easy-to-find education regarding on-property safety measures, including mask mandates, reduced capacity, regular cleaning/disinfecting , and contactless/no-touch services to boost consumer confidence
Provide consumers more flexibility, such as relaxed cancellation and rebooking options throughout 2021
Weave messaging that speaks to last-minute decisions and shorter booking windows into upcoming content
Consider expanding "local staycation" messaging to target the entire drive market, placing promotions and special offers as incentive for travel
Engage influencers to produce content and test new and emerging social platforms for audience sentiment
Tap social influencers to craft messaging that resonates to specific channel audiences
Tap into the rising popularity of certain social content types, such as short-form videos and audio, to make platform algorithms work in your favor
Utilize omnimedia efforts to capitalize on increased digital usage by travelers, including a strategic paid media plan
After many uncertain months of travel restrictions, lockdowns, and consumer trepidation, trending consumer behaviors are showcasing that people are craving travel in the very near future. As we begin to see increased vaccinations and more relaxed travel restrictions, travel brands have the opportunity to insert themselves into consumer consideration paths by building authentic connections and creating brand trust among key audiences.
Above all, hotels must remain true to their brand voice and understand what consumers are seeking; authenticity, honesty, transparency, and supportive messaging are vital across all marketing efforts in order to experience engagement and future ROI.