Instagram was first known for its glossy feeds of picture-perfect sunsets, fashionable influencers, and sumptuous food shots. It then morphed into a more dynamic platform thanks to Stories, which are temporary tastes of a person's daily life. 
Now we've got Reels. The latest content type is Instagram's version of the short clips that made TikTok a household name. The premise is simple: string together several short clips into bite-sized content, often elevated with some jump-cuts and other technical wizardry. 
These snackable videos are not only quick to consume but are also a way of injecting some light-hearted fun into a brand's social media video strategy. With that in mind, here are our expert answers to the most frequently asked questions about IG Reels.
What are Reels, and how are they used?
Reels are short videos made up of even shorter clips that tell a story when edited together. Available on Instagram, Reels encourages users to create, share and discover engaging short-form vertical videos. 
Like TikTok, it allows you to edit your video clips with many different effects and a library of songs to make the videos as engaging and entertaining as possible. They also tend to be a bit more aligned with the tone of IG stories, which is to say a little more authentic and a little rougher around the edges than the polished IG feed. 
Keep in mind that Reels can reach a broader audience than your current following. The biggest draw of Reels is the Explore page. If you land on this page, you'll gain exposure to a whole new audience. Users who don't even follow you will be able to see and engage with your Reels. It's all purely based on engagement and provides a significant opportunity to grow your following and community.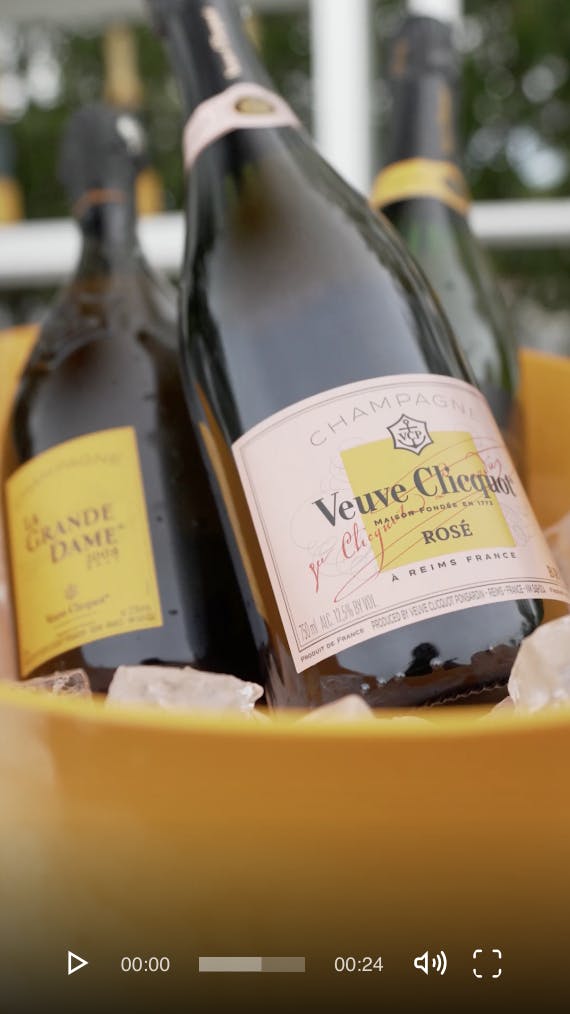 Does my hotel need to use Reels?
It depends. When evaluating a new format or social media channel, it must fit your broader social strategy and content plan. 
There's most certainly an opportunity cost to consider: if you spend time and money on Reels, which areas will have fewer resources? These are always the trade-offs when it comes to investing in new formats. 
Yet, there can be some incredible benefits: more significant engagement with your existing audience, attracting new customers as Reels are shared, giving influencers more options when creating branded content, showcasing your brand's unique outlook. Those are just a few of the ways that Reels can boost your social media marketing efforts. 
If you decide to invest in Reels, then your first step is to start small. It's not going to make sense to dive headlong into the format without first understanding what it's all about. Come up with a few concepts for videos and work through them. The goal isn't necessarily to create post-worthy content; rather, it's about learning a new content type. Only then, once you're comfortable with the format, should you go all-in on Reels. 
What are the Reels dos and don'ts?
Reels is a unique opportunity for hotels, as the short videos can be an unparalleled branding opportunity. The format isn't saturated with other hospitality brands, and the tools available to creators give you new ways of telling your brand story. By engaging with your audience in this channel, you'll set your property apart and deepen engagement with guests. 
Before you get started, there are some important Do's and Don'ts to follow when creating Reels. 
The Do's
Do use all the tools. Take full advantage of the filters, GIFs, text tools, and available audio tracks. Your Reels will be more authentic when making total usage of the tools. 
Do add hashtags. Consider not only which ones are relevant to your content and existing audience but also your target audience. Use hashtags that put your content in front of new people primed to discover your property. 
Do share to your feed. At first, always cross-post Reels to the feed. It will make your content more accessible and visible to your followers and other users on the Explore Page. You can always remove the Reel from your grid later if it doesn't fit in with your aesthetic. Or here's a hack: include a one-second frame at the start of the Reel so that your grid's flow is uninterrupted.
Do it for the right reasons. If you're doing Reels because it's the hot new thing, you'll be less successful. Instead, create for the format! Observe what's popular – and then see how to add your brand into the mix in an engaging and appropriate way. 
The Don'ts
Don't repost from TikTok. It's tempting to save time and money by reposting a TikTok to IG (or a Reel to TikTok). That's not a good idea! Videos with the TikTok logo are most likely dinged in Instagram's algorithm, and this will defeat the purpose of reaching a wider audience. The same goes for posting a Reel to TikTok.
Don't use big borders or too much text. The IG algorithm will also deprioritize Reels that are primarily text or that have chunky frames. That's because it goes against the aesthetic and intention of the format. Since it's not what people expect, your Reel won't be recommended to others. 
Don't use outside music. You should also avoid using audio that's not from the Instagram music library. If you do, at least make sure that you have full rights to it, which means that it's original audio or you've purchased a license.  Otherwise, you risk the video getting flagged and potentially removed. 
Don't overthink it. All this being said, it's easy to overthink creating Reels. The format should be fun and light, so don't overthink the fun out of creating content. It's not going to resonate with your audience!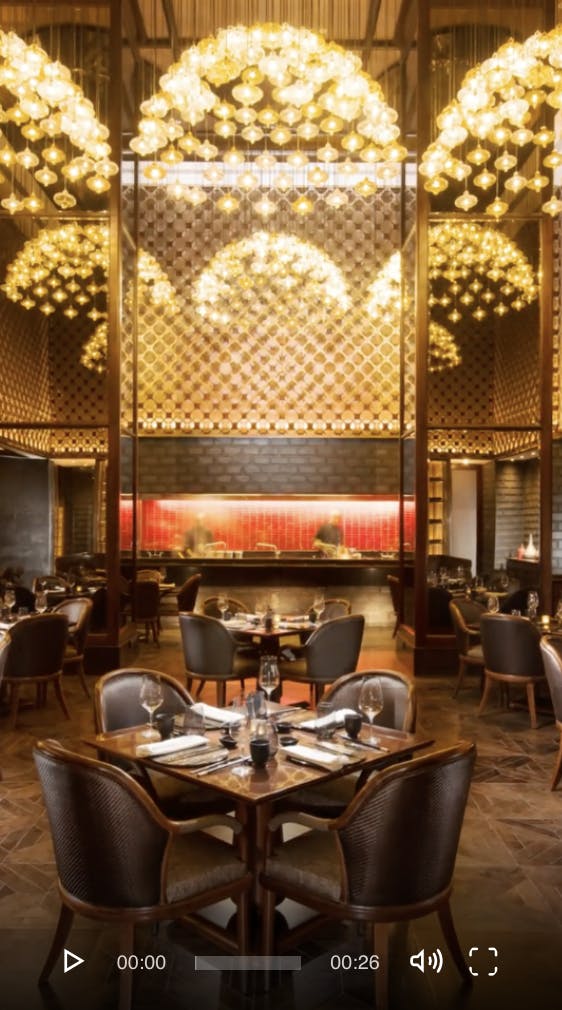 How do I get started with Reels?
The first step is to identify precisely what you want to showcase in this format. Is it influencer content created on property? Is it "behind the scenes" with your staff and guests? Is it glossy destination content? Or is it to inject humor and get people laughing?
Once you have the idea and what purpose it serves (even if that purpose is to get a laugh!), then you can begin. 
You can access and create Reels from 3 different areas on Instagram:
The Home Screen
The camera in the top right of the Reels tab
The Instagram Stories camera
Once you're in the Reels creation tab, you select audio and choose the music you want to go with your video. You set the duration at 15 or 30 seconds by clicking the stopwatch icon. Then, you can either import the video clips you need or capture video directly into the app with your phone's camera. You can trim your clips in the app itself and add filters and effects to the video for editing. 
If you have any voiceover, make it accessible to all and always include closed captions. And there's an added benefit: Many people watch Reels without audio on! So that helps them enjoy the content without needing audio. 
If you want to add on-screen text, keep the size and placement in mind. You don't want too much text nor should it be too close to the edges, as Instagram crops to a 4:5 ratio. Anything out of bounds won't show up in your final Reel. 
Finally, edit the cover photo and use an on-brand image that matches your Instagram feed's aesthetic. This is important, as it keeps the Reel on your feed while also reaching that wider audience. Upload the final product, and that's it. You've just published your first IG reel.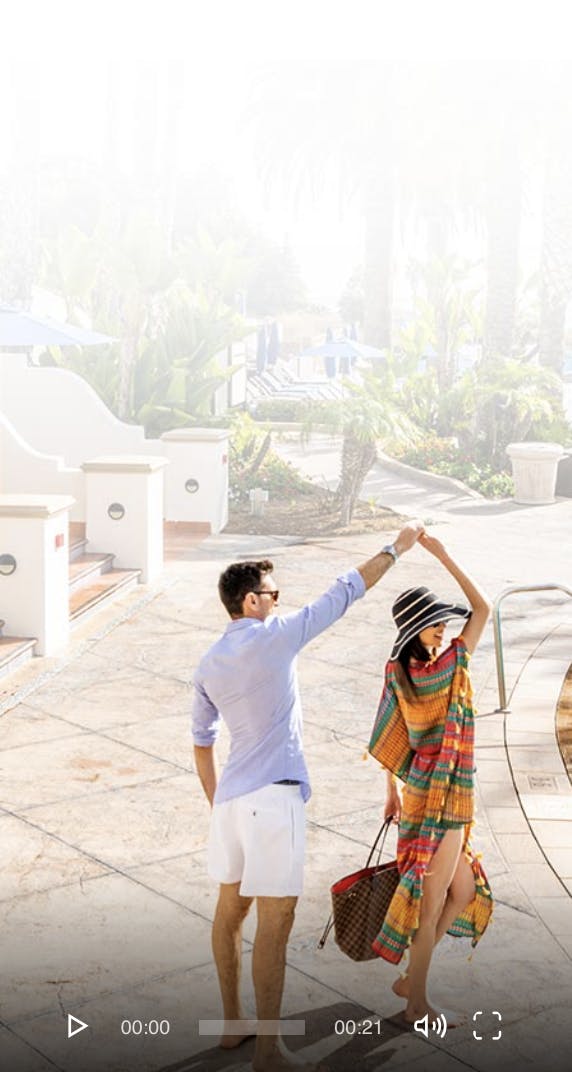 How do I integrate Reels into my social strategy? 
So you may be asking, "How much of my video content should be Reels compared to other formats?"
When it comes to posting cadence and how much of your content to dedicate to Reels, it takes a bit of experimentation. First and foremost, you want to create content that engages your audience. If there's zero engagement, then it doesn't matter how often you post. Assuming that you've found a practical path to build your brand into Reels, the next goal is to get Instagram to prioritize your content. And for that, it takes consistency. 
With the algorithm determining which content to serve to which users, consistency is vital. For an influencer, creator, or individual user. Thankfully, that number isn't nearly as intimidating for brands: one to three Reels a month will feed the algorithm without overwhelming your audience. 
Without a doubt, this is a lot of content on top of the typical multimedia output for hotel marketers. But as this format grows, hotels that invest in Reels will start to see results. It pays to be a first mover!
There's another benefit for being ahead of the comp set: preparation for TikTok. It's never easy to support a new social media platform; it takes planning, practice, and budget. Testing the waters with Reels helps your team understand the format and see whether it makes sense to try TikTok. The format is similar, and so that makes it a more direct jump. 
Looking ahead 
As you test out Reels and learn all of the new ways to showcase your brand's creativity and voice, it's excellent preparation for what's ahead. Social media is constantly changing. Today is Reels; tomorrow it will be augmented and virtual reality. 
As VR and AR move into the mainstream, there will be a natural evolution from the short-form Reels format into something more interactive. Imagine seeing a dance unfold not on your phone but in your living room. Or being able to explore a Reel about a hotel's latest spa treatment not just by staring at your screen but engaging with the content in 360 degrees. 
With immersive, interactive content on the horizon, it's the perfect time to grow your community and get engaged with Reels. This way, you have a built-in audience for the next evolution!