The Value in Fostering Connections Through Extended Reality Content Creation
Virtual: A term we've all come close to know within the past year. From virtual meetings to virtual celebrations, it seems like a new reality has presented itself, in an intangible manner.
Virtual Reality: A buzzword that has continuously piqued people's interest with the evolution of technology, specifically video gaming. We at BCV think about it as a technological state that takes you out of our current reality and brings you somewhere else entirely. With virtual technology enhancing at an accelerated pace, it's only a matter of time before this fad becomes a norm.
Virtual reality stems from its umbrella term XR, or Extended Reality. Also part of the same family is AR, Augmented Reality, and MR, Mixed Reality. Simply stated, AR digitally adds something to our present and current reality—generally through our cell phones. MR seamlessly combines elements from both AR and VR, where real world and digital objects interact.
Adopting XR Content into Social Media Strategies
You're probably questioning why we bring up all these new forms of reality? Well as marketers and experts in social media, it's essential to understand the latest happenings and be aware of future trends before they're popular with the public. Why? Because if there's any universal social media strategy it's to be relevant. With noise interjecting from all forms of media, it's vital to create content that is engaging and breaks through the clutter. Implementing latest trends into your social strategy almost always leads to a higher volume of social media engagement.
Although this concept isn't exclusive to the hospitality industry, investing in new types of social media content that give potential guests an interactive way to explore your property is essential. There's no doubt travel and tourism have been heavily impacted by the pandemic, so while stay-at-home orders were in place, it was our job to manifest the sentimentality of letting our minds travel anywhere outside the four walls we had spent so much time within. One of the greatest ways we were able to achieve this was through AR and VR content.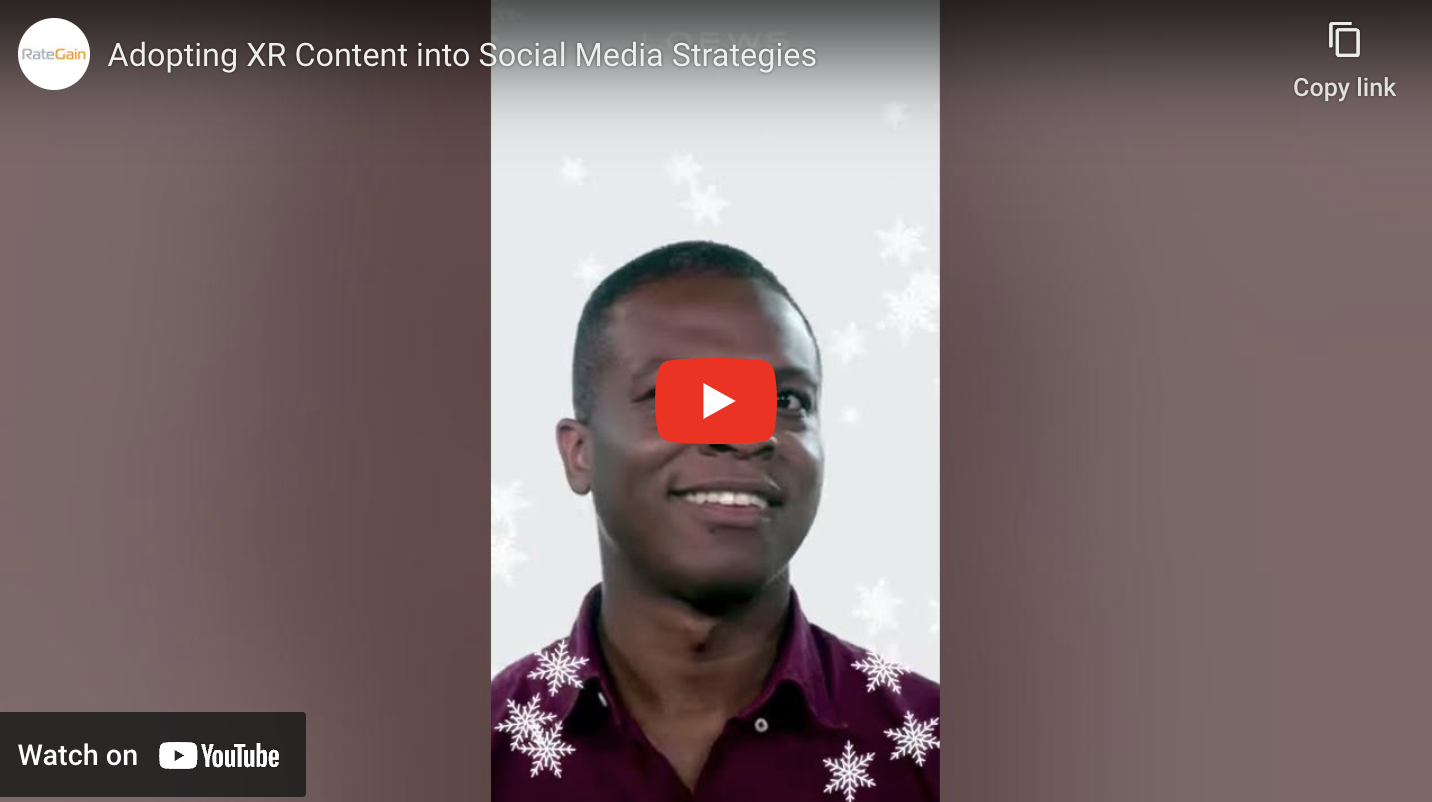 Creating AR Social Media Content
Utilizing Augmented Reality's most engaging feature, filters, we were able to transcend people's reality. Snapchat and Instagram filters don't entirely transport users to new realms, but they do enhance the user's current environment. During a time when everyone wants to imagine themselves anywhere but home, hotels can leverage this engaging social media creative.
Possible AR filters based upon your property's specific location or unique perks:
A tropical filter transporting the consumer on a chaise lounge set on the beach with your hotel in background
An interactive filter virtually showcasing your property's signature cocktail in the hands of the consumer
A wintery filter situating consumers on a virtual chairlift elevating to the ski resort's summit
An elevated filter putting the consumer on your hotel balcony soaking in scenic views
Any content that can take the consumer out of their environment, even if only for a brief moment, and help release a little serotonin is something that all hotels and resorts should strive for right now. This is the time to make lasting impressions, allow consumers to form a positive association with your brand, and win their future business.
Let's talk logistics. First and foremost, it's important to mention that AR is widely accessible. In terms of user experience and availability— anyone who owns a smartphone is able to engage with this creative content. This means that one AR filter has the potential to reach a high-volume of consumers, paired with the proper social media strategy, filters could be a cost effective solution to create positive brand awareness. For the actual creation of Snapchat and Instagram filters, our talented graphic designers create a digital overlay in-house tailored to our clients needs and then we launch it on the appropriate channels for consumers to engage with.
Creating MR Social Media Content
With travel restrictions in place due to the pandemic, we had to reimagine our strategy and shift our focus from encouraging users to visit client properties to safely bringing properties to users at home. One innovation paved the way for our strategy adaptation: Mixed Reality. This type of implementation combines elements from both AR and VR and has been increasingly popular over the past couple years. For example, 3-D tours are a common form of MR content. Prior to the pandemic, guests and event planners could utilize virtual tours to wander the halls of hotels, visit guest rooms, and experience the property online prior to booking. We took inspiration from this admirable feature, and were able to create virtual experiences consumers could enjoy in the safety of their own home.
Some of our coastal clients, like the Hotel del Coronado, set up 360-degree, live beach cameras that supply any user with internet access a dose of seafaring bliss. For several Waldorf Astoria clients, we were able to compose authentic driving experiences encapsulating the property's surroundings and city landscape. In these videos, users are able to move their computer mouse around allowing for scenic views from every angle. Overall, these interactive videos allowed consumers to fill a much-desired travel void and we instantly created brand awareness by offering a sense of escapism few competitors had yet to accomplish.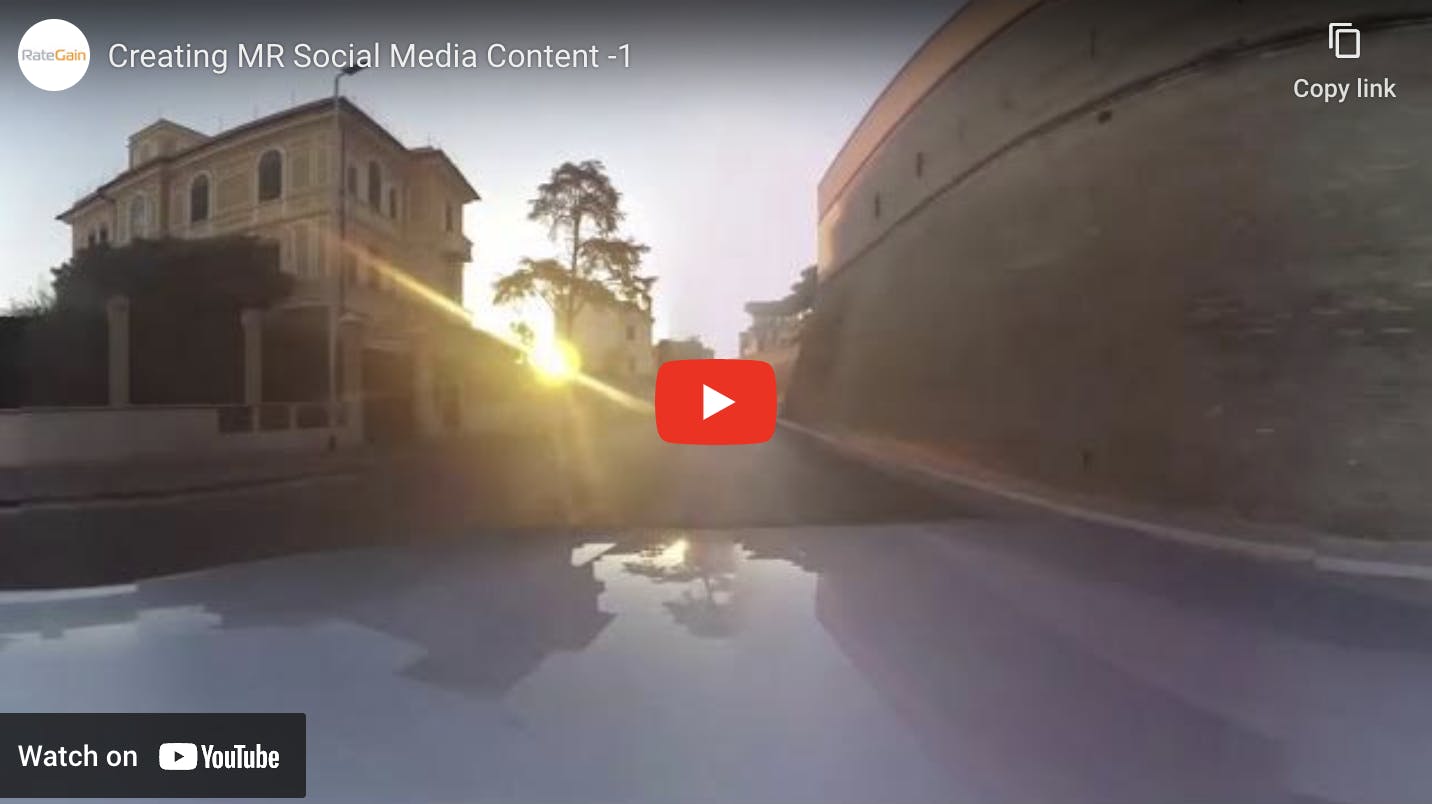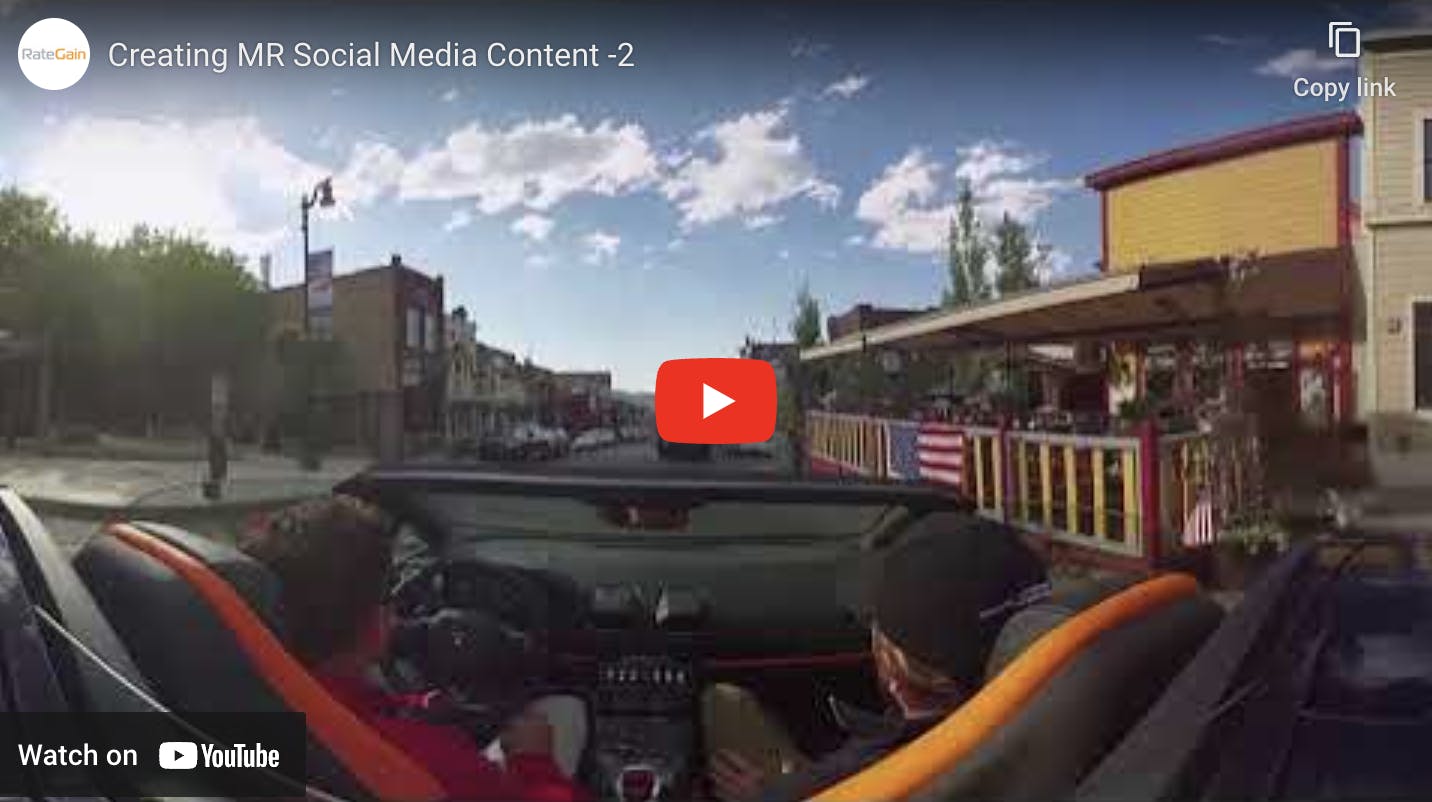 Here at BCV, we've invested in a talented group of producers, artists and motion designers to create AR and VR assets for our clients. To produce VR content we utilize our premier 360° cameras to capture desired elements for each project. For more advanced content, we also offer a high-tech robot that can maneuver the cameras through any space. Capturing and editing VR assets is no easy feat, and our expert team puts in exorbitant time perfecting their craft. Pairing this authentic content with strategies implemented by our social media client experts, will result in greater user engagement with a higher chance of positive association with your brand. Our client services team can strategically weave MR content into your annual social plan to enhance online presence on the most fruitful channels based upon your ideal target audience.
The Future of Extended Reality
Although the pandemic has heightened development of AR, VR, and MR technologies, they were already on an upward trajectory of adoption and engagement. Tech conglomerates, like Apple and Google, have relentlessly worked on creating wearables, glasses or visors, that will bring AR and MR into our daily lives. While we are still a ways off from any widespread adoption of XR technology, many VR headsets have been sold for computers and gaming consoles. Consumers experiencing different escapes through these technological platforms means we have the potential to create original content which can be easily articulated on these new avenues. As our world continues to accept technological advances, AR will slowly leak it's way out of its current social silo and bleed into other applications and phone functions in short order as well. Given the current circumstances, AR and VR may have received a generous boost in interest, but there is no doubt these technologies will continue to grow, adapt, and evolve as we look toward the future.
As you plan your 2021 social content, remind yourself that any XR experience transporting users outside their home provides an unquantifiable boost in their empathy with the brand who kindly provided them with the escape. So if you haven't invested in AR/VR content creation, now's the perfect time to do so.